Playback: Azuki NFT Creators Talk Community Building in Web3 for HYPETALKS
The founders delve into the decentralized brand's development and evolution.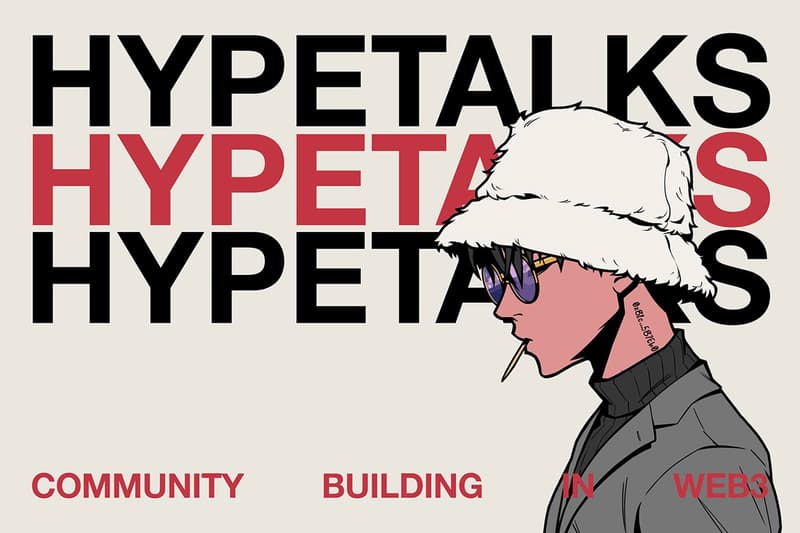 HYPETALKS returned on Tuesday with another session focused on building community in web3. This time, HYPEBEAST Web3 Managing Editor Rosie Perper co-hosted the chat alongside HYPEBEAST's new web3 portal, Hypemoon, and led a conversation with the brains behind Azuki — an NFT collective comprised of 10,000 avatars — Zagabond and Hoshiboy.
Missed our #HYPETALKS with @AzukiZen? Here's the recording:
https://t.co/nFVPg4dIfG

— HYPEBEAST (@HYPEBEAST) March 16, 2022
The discussion largely focused on the brand's development and how its founders have successfully fostered an engaged and dedicated community, which they commonly refer to as "skaters of the internet." Perper opened the conversation with a question on how exactly that moniker came to be.
"If you're in crypto, if you have traded NFTs, the way I look at it is you're a skater of the internet," Zagabond said. "There's this new counterculture that's forming around web3, and we're all a part of it." The Azuki co-founder added that while web3 currently exists in its own separate domain, the blockchain-backed universe is bound to implement itself into all facets of present-day culture across the next decade.
"I feel like this new culture that's forming around web3 today is still sort of niche, but in five to 10 years from now, I feel like web3 culture will just be culture," he said.
On founding Azuki, which operates under three clearly outlined values — "community first, dope sh*t only and trust the process" — Demna said that the brand's success is rooted in a commitment to authenticity.
"When you have a group of people that are so passionate about something and you get to be a part of that energy, it can be hard, but it's so powerful," he said. "As long as I'm spending time with the community because Azuki is a community-owned brand, I'm starting and ending my day with authenticity."
"If you care about the community first, you're only going to give them dope sh*t," he added.
Later on in the conversation, Zagabond kept details scarce on the brand's upcoming projects, though he did leave listeners with something to look forward to: "Cool stuff is coming. March 30th, Los Angeles. That's all I'll say."
Listen to the full HYPETALKS: Community Building in Web3 above.
In other web3 news, DraftKings is celebrating March Madness with new primetime NFT series.