Gucci Enters The Sandbox Metaverse
Announcing plans for immersive experiences and virtual fashion under its Gucci Vault project.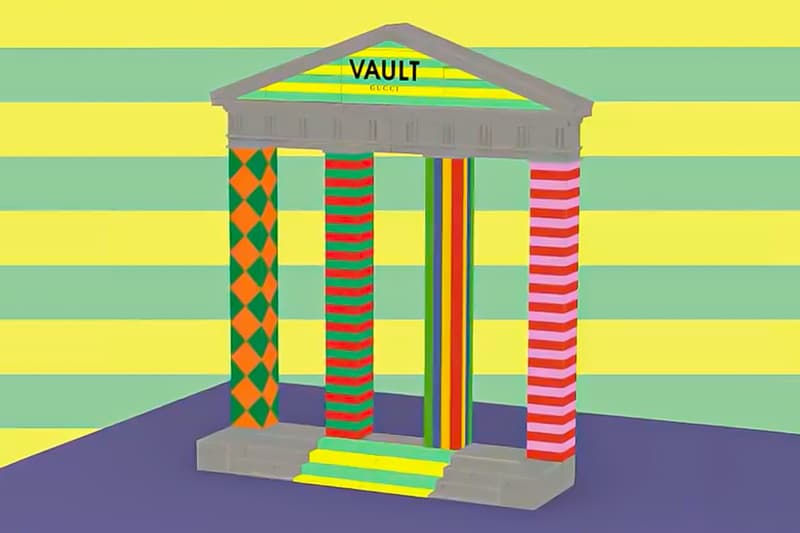 Following the reveal of its NFT collaboration with SUPERPLASTIC, Gucci has announced that it has bought virtual land in The Sandbox and will begin building a world on the metaverse platform, joining the likes of adidas, Warner Music, Bored Ape Yacht Club, Atari and more.
The new venture falls under the luxury brand's Gucci Vault project which currently houses its NFT collaborations and vintage items, self-described as an "experimental online space" that merges the past, present, and future through the power of imagination. Specifics have yet to be announced, but initial reports hint at the arrival of immersive experiences and in-game virtual wear created by Gucci designers.
The Sandbox announcement is far from the label's first foray into the metaverse. Gucci was notably the first luxury brand to introduce an NFT, auctioning a one-of-one Aria film on Christie's in May. In 2020, the brand also created a two-week virtual experience on Roblox dubbed The Gucci Garden Experience, featuring limited-edition avatars, a store, exhibition spaces, and a pool area. Many of the digital sale prices matched or surpassed that of Gucci's physical items.
The Sandbox is an Ethereum-based open-world game and community-driven platform where players can build, own, and monetize their virtual experiences. Transactions are made using the game's native SAND token.
Stay tuned for more roadmap updates on the Gucci Vault Instagram and Discord channel.
Crafting the future, pixel by pixel. Vault is building its own virtual world on @TheSandboxGame. Discover more https://t.co/wEUMFPiNsg #GucciVault pic.twitter.com/GVW1mpyJQC

— gucci (@gucci) February 9, 2022
Vault is defined by an ever-evolving curation of rare vintage pieces alongside noteworthy designer collections dear to #AlessandroMichele. Discover more about the latest selection. https://t.co/VvG32A2P7C #GucciVault pic.twitter.com/WX48HDaVmF

— gucci (@gucci) February 9, 2022
Elsewhere, Harley-Davidson recruits YEEZY designer and Nike veteran to relaunch its apparel division.