'Vampire Hunter D: Message from Mars' Graphic Novel Successfully Funded In Under Two Hours
The first-ever 'Vampire Hunter D' comic book.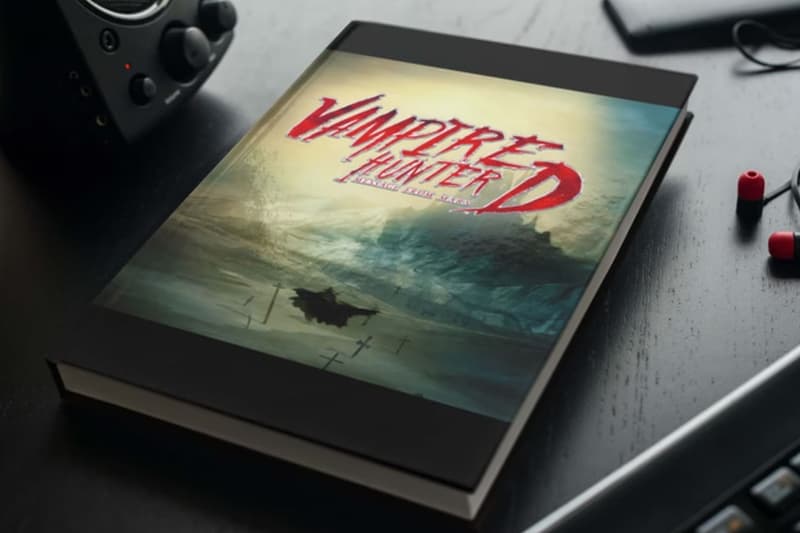 A new form of Hideyuki Kikuchi's Vampire Hunter D story will be brought to English readers. It has just been announced that the Vampire Hunter D: Message from Mars graphic novel has successfully reached funding goal on Kickstarter in just under two hours.
Sitting comfortably at $315,000 USD in funding — over 10 times its goal of $30,000 USD — Vampire Hunter D: Message from Mars is led, for the first time, by an English team: Brandon Easton, Ryan Benjamin, and Richard Friend, and of course, Hideyuki Kikuchi.
Vampire Hunter D takes place 10,000 years in the future on a post-apocalyptic Earth where vampires and monsters rule and humans are prey. D, a dhampir, sets out to right wrongs for the right price, and when he feels like it's deserving. Message from Mars is the graphic novel adaptation of Message from Cecile, which was an audiobook that only saw a release in Japan. This story is told through the eyes of Cecile, and will be available in graphic novel form or split into a five-cover comic book set.
Those interested can back the project over at Kickstarter where there are still nine days left.
In other entertainment news, Gundam and Cowboy Bebop anime studio Sunrise is officially renaming.