Lil Dicky Teases a Super Bowl "Quartertime Show"
In a comical commercial featuring Cardi B.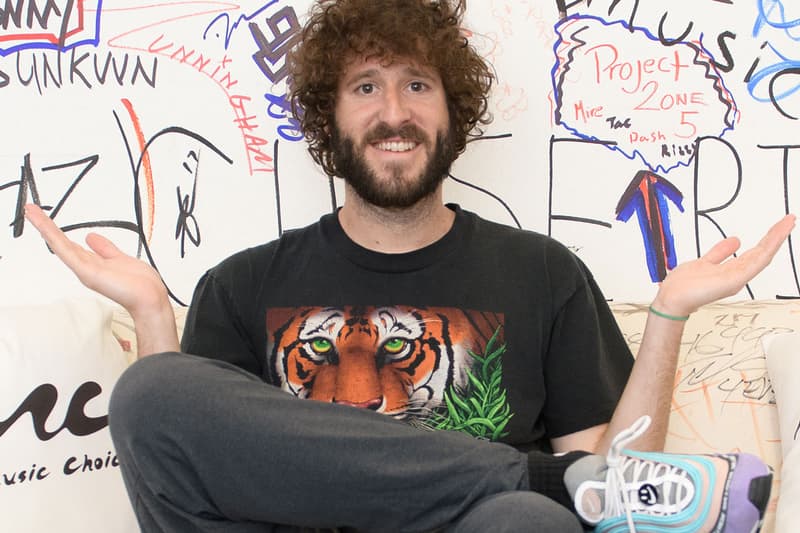 Lil Dicky has announced that he will be performing a "Quartertime Show" during the Super Bowl on Sunday, February 13.
The comedic rapper shared the news in a humorous commercial in partnership with Gopuff this week. "It's a show that exists between the first and second quarter. Interesting. Innovative. I know, I know," Lil Dicky explains in the teaser. "Now, there's not the same amount of time in between the first and second quarter as there is at halftime, so I'm gonna have to put on the fastest show anyone's ever put on…And it's gonna be spectacular."
The countdown is on for the #QuartertimeShow. It's going to be better, faster, and more Quartertime-y than anything ever, all thanks to me…and @Gopuff. Tune in here on Sunday directly after the first quarter of the big game. #ad pic.twitter.com/aVEavDm9EQ

— Dave (@lildickytweets) February 7, 2022
Lil Dicky pulls out his phone and calls Cardi B via FaceTime to ask her if she would be willing to perform alongside him at the "Quartertime Show," to which she responds, "Umm…no. Absolutely not," while laughing and tasting her vodka-infused Whipshots.
"I'm shooting a commercial right now and I thought this was already ironed out," Lil Dicky says in an embarrassed tone before Cardi gives him the final "no."
Lil Dicky's "Quartertime Show" will premiere on his official Twitter, Instagram and YouTube accounts on Sunday, as well as on all of GoPuff's social accounts.
Watch Lil Dicky's "Quartertime Show" teaser above.
In case you missed it, Kodak Black has announced his fifth studio album Back for Everything.