Pusha T Steps Down as President of Kanye West's G.O.O.D. Music
Seven years after assuming the job.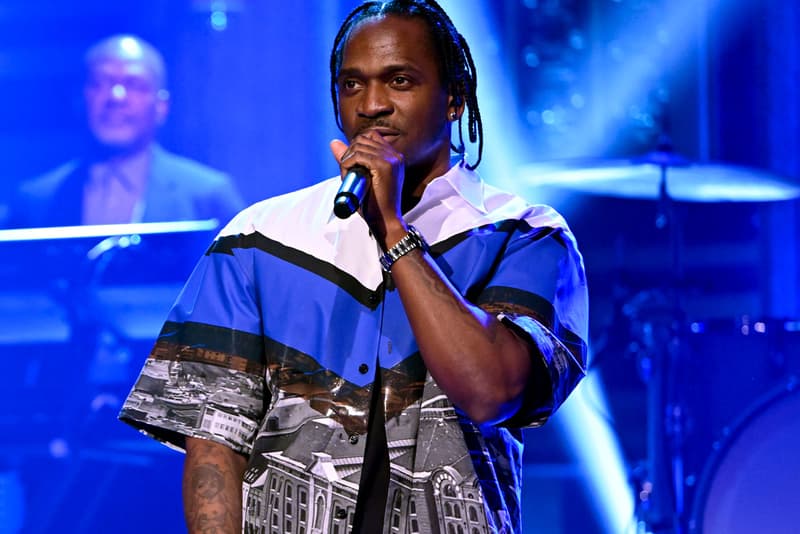 Seven years after assuming the position, Pusha T has resigned from his role as president of Kanye West's G.O.O.D. Music label.
The It's Almost Dry rapper revealed the news in an interview with XXL on Monday. When asked directly if he's still the president of G.O.O.D. Music, Pusha simply replied, "No. No, I'm not."
While it's been reported that G.O.O.D. Music is no longer a part of Def Jam Recordings, he went on to clarify that he still has a separate deal with Def Jam.
"I have a 50/50 venture with Def Jam," Pusha said in the interview. "For my own music and for my label."
Pusha's latest album It's Almost Dry was released via G.O.O.D. Music/Def Jam in April, making it one of the final projects to drop under the venture, alongside 070 Shake's June LP, You Can't Kill Me.
The last time Pusha and West spoke, the rapper told XXL, was when he was on tour. Although Pusha claims he doesn't agree with West's views and that West is "not speaking to [him] now," he went on to say that he "just expressed [himself]" when they last spoke.
"I express myself to him a lot," Pusha continued. "[West] expressed his thoughts to me."
"We started working together in 2010," he said of his dynamic with West. "So, my relationship with him has never been like everybody else's in regard to the filter. I never had a filter with him. I've always spoke my mind."
"People gotta remember, too. This isn't new for me, when it comes to disagreeing with him politically and things like that."
In other music news, Metro Boomin talked his and Young Thug's process for testing new tracks.