Metro Boomin Talks His and Young Thug's Process for Testing New Tracks
Amid promoting his new LP 'Heroes & Villains.'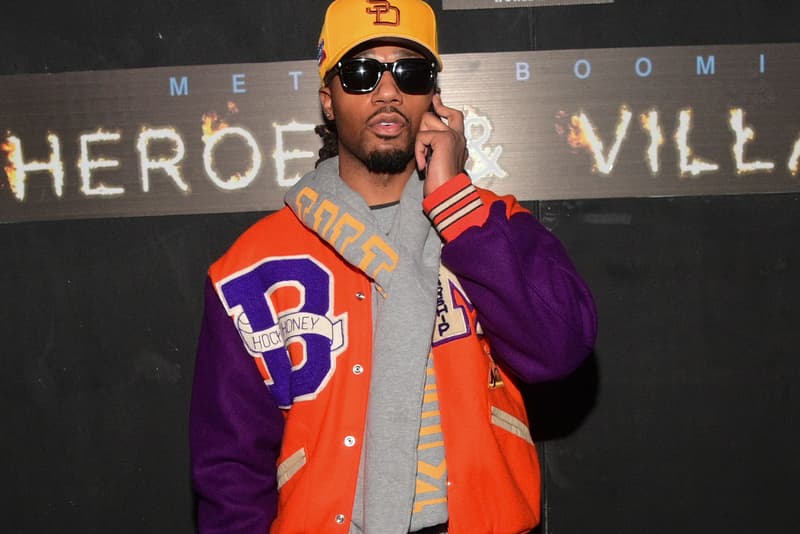 Metro Boomin didn't become one of hip hop's leading hitmakers overnight but rather through a long process of trial and error. Earlier this month, the producer put out his sophomore album Heroes & Villains, which featured collaborations with Travis Scott, Future, A$AP Rocky, The Weeknd, Young Thug and more. While promoting the LP, Metro appeared on the Full Send Podcast, where he dished on his procedure for making platinum-certified tracks.
During the lengthy conversation, Young Metro looked back to the earlier days of his career and his first few collaborations with Young Thug.
When the rapper-producer duo first began working together, Metro said that they would burn CDs of new songs and play them at the club to gauge the crowd's response.
"Man, me and Thug used to do songs and like, soon as we get done doing it, like this is when we still had CDs, I would burn a CD on the computer and we would go to the club and would take it to the DJ like, 'Yo, let's go hear this and see what's going on,'" he said on the podcast.
As the single played, Metro and Thug would "watch everybody's reaction, you know, vibe out, throw some money and get everybody hype."
Metro Boomin reveals his & Young Thug's process for testing their hit records ?https://t.co/52WCdDJySr

?: @fullsendpodcast pic.twitter.com/04dNfyIDWo

— HipHopDX (@HipHopDX) December 18, 2022
Young Thug is currently behind bars amid his ongoing RICO case. Even still, the rapper made two appearances on Heroes & Villains, teaming up with Metro for "Metro Spider" and "Trance" with Travis Scott.
Metro Boomin's new album Heroes & Villains is out for streaming now.
In other music, Drake responded to the "Rich Flex" memes: "I'm almost a character in peoples' movies."