Nothing Will Reportedly Release Its Earbuds Under a New Brand
The alleged offshoot brand is called Particles by XO.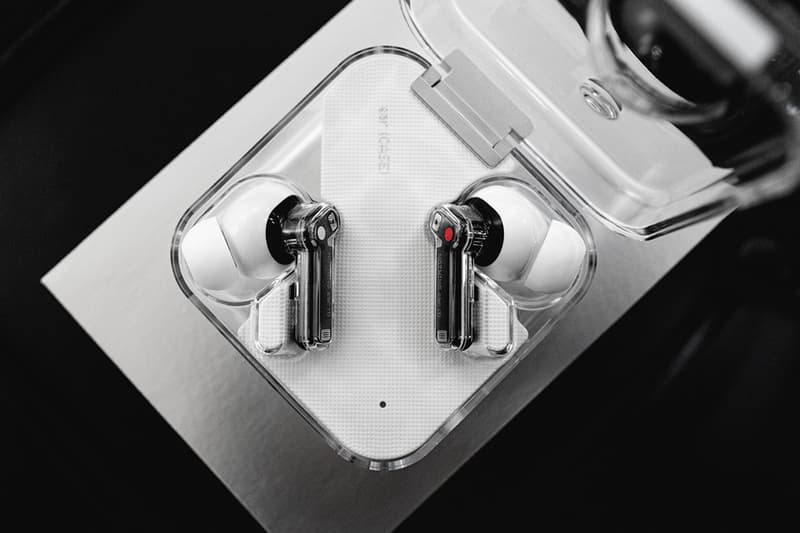 Nothing is planning to debut a pair of wireless earbuds, but it seems that this latest piece of hardware will be released under a new brand name, according to developer Kuba Wojciechowski. The sub-brand will operate as an offshoot of Nothing and will reportedly be called Particles by XO.
Kuba told 91mobiles that they discovered Nothing had made Particles by XO in a firmware, though it's still unclear if the brand is Particles by XO or simply called XO, with Particles being the name of the audio product itself.
Nothing has reportedly filed a trademark for the title in the United States. Kuba also shared images of the futuristic TWS wireless earbuds.
Taking on a peanut-like shape, the buds fit in the ear as an L, meaning that they'll point upwards when on. Images also show a hockey puck case, which is most likely used for charging the buds. 91mobiles noted that the buds will utilize LHDC (Low Latency High-Definition Audio Codec) alongside active noise cancellation.
Nothing has yet to confirm the news of the new brand or ear buds.
In other tech news, Elon Musk asked users if he should step down as CEO in a Twitter poll.