Check Out the Nintendo Switch 2022 Year in Review
For information about your most-played games, total hours played and more.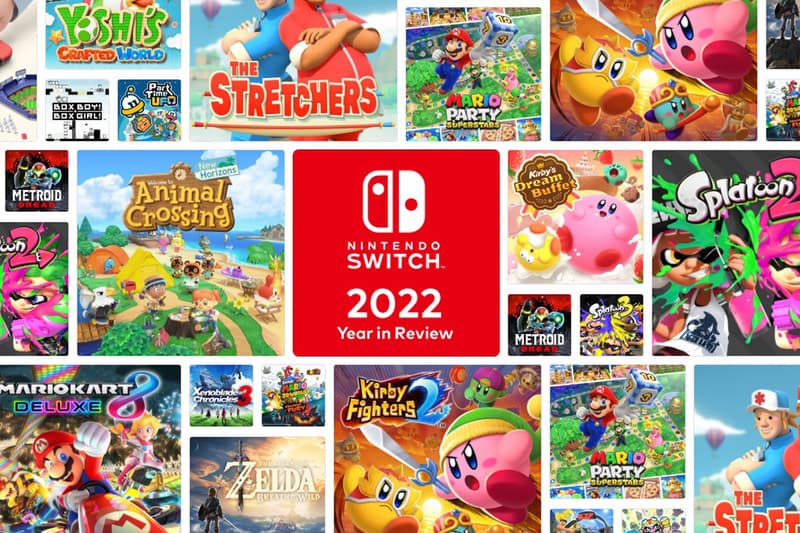 'Tis the season for not only holidays but data as well. As companies, brands and the media look back on 2022, data guides conversation and reflection. With recent wrap-ups from the likes of Sony PlayStation and Spotify, Nintendo now joins in on the fun with a comprehensive breakdown of users' usage info for 2022.
Utilizing data as of November 30, 2022, Nintendo offers key points to review. Upon signing into the website, ones most played titles are listed alongside games played at launch and titles revisited for several years in a row. Various generated graphics accompany each category with additional data below listing the five most played titles, noting number of different days the game was played, hours played, what month it was most played and more. Wrapping things up, time spent by genre completes the recap, defining each by percentage.
To view your personal Nintendo Switch 2022 Year in Review, visit Nintendo's website to get started.
It's time for your year in review with #NintendoSwitch! Check the link below to learn about your most-played games, hours played, and more!

See your #NintendoSwitch2022 Year in Review here: https://t.co/sE8Pjc9r32 pic.twitter.com/LHOhSopYdz

— Nintendo of America (@NintendoAmerica) December 13, 2022
In other gaming news, Super Mario comes to life stateside with the opening of Universal Studios Hollywood's Super Nintendo World Park in February.