Metro Boomin Is Working on New Music for 'Spider-Man: Across the Spider-Verse'
The animated flick premieres in June next year.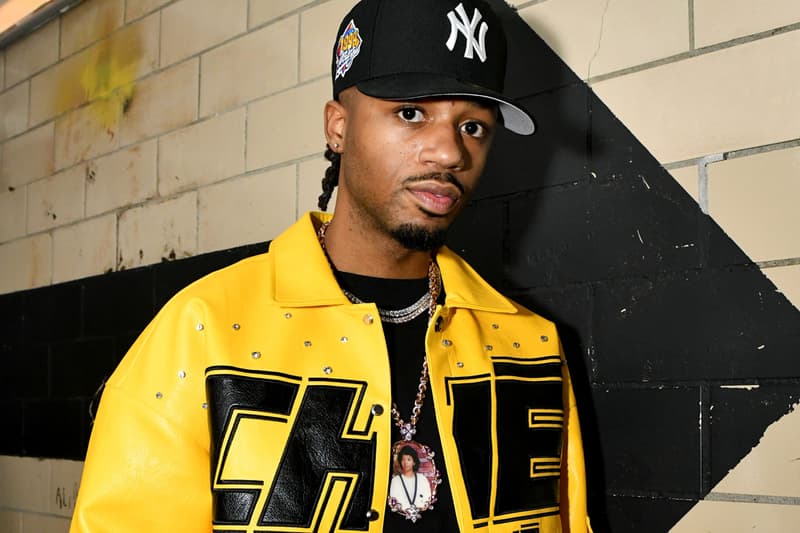 Metro Boomin may have just released Heroes & Villains less than two weeks ago, but the hip-hop producer is already back in the studio making new music for the forthcoming film Spider-Man: Across the Spider-Verse.
A trailer for the animated movie was shared by Sony on Tuesday. At the same time, Young Metro took to social media to share a graphic of him in Spider-Man form wearing a black Spidey suit and matching bandana.
View this post on Instagram
The producer himself didn't reveal any information about his role in the film's development but his participation was confirmed later Tuesday evening during an afterparty for the trailer's premiere.
Phil Lord and Chris Miller, the writers of Across the Spider-Verse, said the soundtrack is inspired by what they felt teenage graffiti artist-turned-Spider-Man Miles Morales (Shameik Moore) listens to. They also noted that Post Malone and Swae Lee's "Sunflower" from the previous film set a high standard for this time around.
"The directive of the soundtrack is guided by what the team thinks Miles listens to, and that's how we got "Sunflower" in the first film," Miller said.
"Yeah, this time we're working with legendary Metro Boomin," he continued. "If anybody is going to make something that feels like it's Miles' experience, that guy knows what he's doing."
The collaboration seems fitting given that Metro's latest project is the second installment of his superhero-themed album series. The highly-anticipated 15-track album features appearances from Gunna, Young Thug, The Weeknd, A$AP Rocky and more.
Spider-Man: Across the Spider-Verse is slated to debut in theaters on June 2.
In other music news, Diddy shared the R&B-heavy new single "Sex in the Porsche."