Brittney Griner Shares First Statement Since Release
Thanking those responsible for her return to the United States.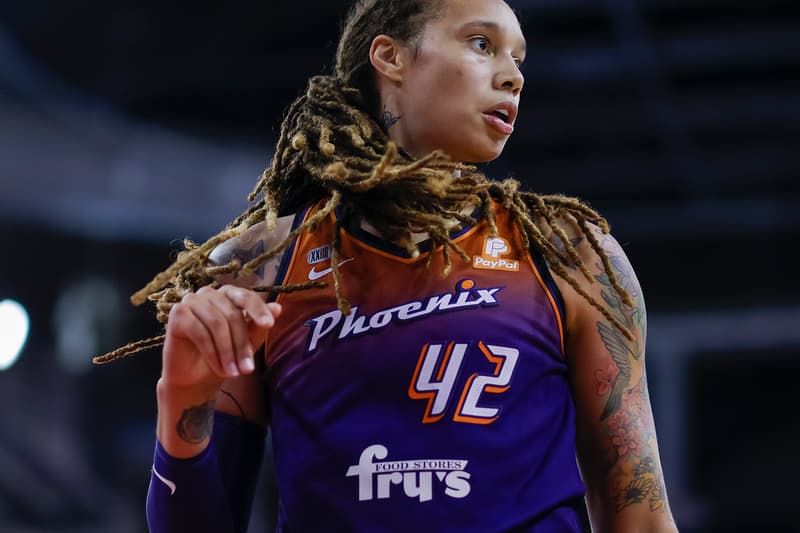 Recently freed in a controversial prisoner swap between the United States and Russia, Brittney Griner has shared her first statement since being released. The release of Griner saw convicted arms dealer Viktor Bout returned to Russia ending her detainment after being caught in possession of cannabis oil cartridges in Moscow.
Following her family's statement directed to President Joe Biden expressing their "sincere gratitude," Brittney Griner shared a statement on Instagram. Accompanying a photo of her exiting an airplane and hugging her wife Cherelle Griner, the WNBA star wrote, "It feels so good to be home! The last 10 months have been a battle at every turn. I dug deep to keep my faith and it was the love from so many of you that helped keep me going. From the bottom of my heart, thank you to everyone for your help."
Griner went on to thank all those that helped organize her release, including the Biden-Harris administration. "President Biden, you brought me home and I know you are committed to bringing Paul Whelan and all Americans home too. I will use my platform to do whatever I can to help you. I also encourage everyone that played a part in bringing me home to continue their efforts to bring all Americans home. Every family deserves to be whole."
Brittney Griner ended her statement by sharing that she is looking forward to returning to the court and intends to continue playing for the Phoenix Mercury this season.
View this post on Instagram
In case you missed it, the "Where's Messi?" fan is now an Argentina supporter.