Can Balenciaga Find Redemption?
The fashion house's controversial campaign imagery incited a catastrophic uprising, with accusations of child exploitation.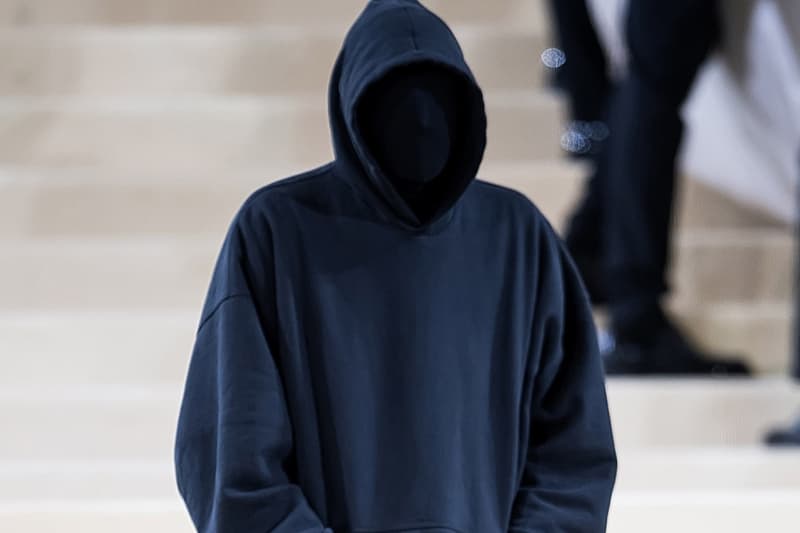 Demna's Balenciaga has found success through tongue-in-cheek provocation. But after the release of two controversial campaigns — one showing children with bondage-clad teddy bear bags and another featuring a SCOTUS document about child pornography laws — the brand has reached an unforeseen level of public abhorrence, sparking a massive social media uprising under the #CANCELBALENCIAGA hashtag.
On November 28, following two failed Instagram apologies and amidst heightened internet trolling, the brand came forward with a statement claiming responsibility for its actions. "We strongly condemn child abuse; it was never our intent to include it in our narrative. The two separate ad campaigns in question reflect a series of grievous errors for which Balenciaga takes responsibility," the statement read. "We want to learn from our mistakes and identify ways we can contribute."
Are the brand's repentant moves under unprecedented scrutiny tantamount to a reputation redemption? Or, will Balenciaga be permanently tainted by this headline-hogging scandal?
Here are the facts: On November 16, Balenciaga published a holiday campaign, titled Balenciaga Gift Shop, that pictured six children holding plush bear bags with BDSM-inspired harnesses, fishnet tops and handcuffs. Five days later, the label dropped its separate 2023 Garde-Robe advertising campaign, which featured the Balenciaga x adidas Hourglass handbag on a desk along with a printed excerpt from the 2008 U.S. Supreme Court ruling United States v. Williams, which upheld penalties for the sexual exploitation of children and additional forms of child abuse. Fueling the storm further, the campaign included an art book, titled As Sweet As It Gets, by Belgian painter Michaël Borremans, whose work the David Zwirner gallery describes as "toddlers engaged in playful but mysterious acts with sinister overtones and insinuations of violence."
Shortly after their debut, the images spurred an internet uprising for their inappropriate condoning of child exploitation. On Twitter, one user shared the inflammatory images from both campaigns, writing, "the brand 'Balenciaga' just did a uh ….. interesting … photo shoot for their new products recently which included a very purposely poorly hidden court document about 'virtual child porn.' normal stuff." The tweet prompted a legion of subsequent social media posts accusing Balenciaga of promoting a "child pornography campaign," and what followed can only be defined as one of fashion's most intense firestorms that has not only traversed the internet, but also the dockets of political news outlets and right-wing conspiracy theorists.
On TikTok, the #CANCELBALENCIAGA hashtag has amassed more than 120 million views and is filled with creators cutting up their Balenciaga bags, burning the brand's Speed Trainers and removing logo posters from their walls. Like any viral moment on the internet, the trend caught on like wildfire, catapulting the brand to its smeared state. As criticism surged, others pushed the narrative out of proportion: the Fox News show Tucker Carlson Tonight — which has helped publicize outlandish QAnon-propagated conspiracy theories (one of which accuses Balenciaga of practicing satanic rituals) — picked up the story, condemning the brand for promoting "sex with children."
On November 23, one week after the pushback began, Balenciaga issued two apologies regarding the scandal on social media. The first addressed the plush bears, which the fashion house said "should not have been featured with children in this campaign." Arriving hours later, the second applied to the "unsettling documents" present in the Spring 2023 campaign. The brand wrote, "We take this matter very seriously and are taking legal action against the parties responsible for creating the set and including unapproved items for our Spring 2023 campaign photoshoot. We strongly condemn abuse of children in any form. We stand for children safety and well-being."
Gabriele Galimberti, the Italian documentary photographer behind the infamous holiday campaign, released his own statement the following day, claiming no responsibility over the controversial images. "I am not in a position to comment on Balenciaga's choices, but I must stress that I was not entitled in whatsoever manner to neither chose the products, nor the models, nor the combination of the same," he wrote. "As a photographer, I was only and solely requested to lit the given scene, and take the shots according to my signature style."
On November 25, Balenciaga filed a lawsuit in New York court, seeking damages of at least $25 million USD from the production company North Six, Inc. and Nicholas Des Jardins, who designed the set for the Garde-Robe campaign.
The summons with notice document alleged that North Six and Des Jardins participated in "inexplicable acts and omissions" that were "malevolent or, at the very least, extraordinarily reckless." To put it simply, Balenciaga claimed that the documents were included in the campaign without their knowledge or authorization, and that, as a result, "members of the public, including the news media, have falsely and horrifically associated Balenciaga with the repulsive and deeply disturbing subject of the court decision."
However, some believed the court filings were the brand's attempt to absolve itself from any fault. According to Amelia K. Brankov, an attorney for Des Jardins and his company, "there certainly was no malevolent scheme going on." In a statement, she noted that the documents were sourced from "numerous boxes" in a prop house, adding, "representatives from Balenciaga were present at the shoot, overseeing it and handling papers and props, and Des Jardins as a set designer was not responsible for image selection from the shoot." Any decision of this magnitude would need to make its way to Balenciaga's top executives.
On Friday, Balenciaga President and CEO Cédric Charbit released a statement to the press detailing the brand's action items, which included the immediate establishment of an Image Board "responsible for evaluating the nature of [the brand's] content from concept" as well as grants for organizations that protect children. Elsewhere, however, he stated that the Spanish luxury house will no longer pursue litigation, raising questions as to what exactly bolstered Balenciaga's decision to rescind its serve. Is Balenciaga simply taking ownership over its defaming campaign imagery? Or, would a lengthy lawsuit worsen the brand's public image? Regardless, to court, Balenciaga will not go.
While Balenciaga has expertly followed the handbook for responding to a controversy, with prompt apologies and concrete action items, the aftermath is still writing itself. On November 28, Business of Fashion announced that it would no longer present its 2022 Global Voices Award to Demna. "At BoF, we hold the safety of children in the highest regard," the publication said. "And like many, we have been seeking the truth about how children appeared with BDSM-inspired products in Balenciaga's recent campaign images, which are wholly inconsistent with our values."
As the social media ire continues, Balenciaga's reputation could be permanently damaged. The internet's decision to slash, ablaze and tear their Balenciaga items is unequivocally rooted in moral righteousness, but it's important to note that creators have not exhibited such a fiery response toward previously disgraced designer labels. Why didn't people cut up their Alexander Wang pieces when he was taken down with several sexual assault allegations in 2020? Where were the lighters for YEEZY's sneakers when Ye showed a "White Lives Matter" T-shirt during the brand's Season 9 show in Paris, this October? Of course, the social media movement is backed with good intentions, but it's fair to say that Balenciaga's defamation has moved into uncharted territory because of it.
And what will that mean for sales? Kering does not disclose the annual revenue for Balenciaga, but HSBC estimated that the brand made roughly $1.81 billion USD in sales last year. This run of controversy, coupled with Balenciaga's recently-severed relationship with Ye, puts the brand at high risk of experiencing a financial dip. For example, after Gucci released a turtleneck sweater that resembled racist blackface tropes in 2018, BoF reported that the brand's sales had only risen 20% when the brand had seen a 49% increase the year prior.
One of the more pressing questions, though, is the fate of Balenciaga's creative director Demna, who took to social media on Friday to share an official statement. "I want to personally apologize for the wrong artistic choice of concept for the gifting campaign with the kids and I take my responsibility. It was inappropriate to have kids promote objects that had nothing to do with them," he wrote, before stating that he needs to "learn from this" and "engage with child protection organizations" to help halt child abuse.
The lead designer, who oversaw both of the brand's controversial campaigns, could be nearing the end of his stint at Balenciaga's helm. Kering has already nudged Alessandro Michele out of the high seat at Gucci due to slipping sales, so it's not unreasonable to think they'll show Demna the door as well. The future of Balenciaga, and Demna's place in it, remains uncertain, though it looks like its headed for financial decline and executive change. Sure, the brand has checked all the boxes on its apology tour, but that's as much as it can do. Some like to think that fashion has a bad memory, and in some cases, that statement holds true. But in this instance, it's clear that Balenciaga's disturbing imagery will never be forgotten.