Houston Man Arrested and Charged With Murder of Takeoff
Police arrested 33-year-old Patrick Xavier Clark on Thursday evening.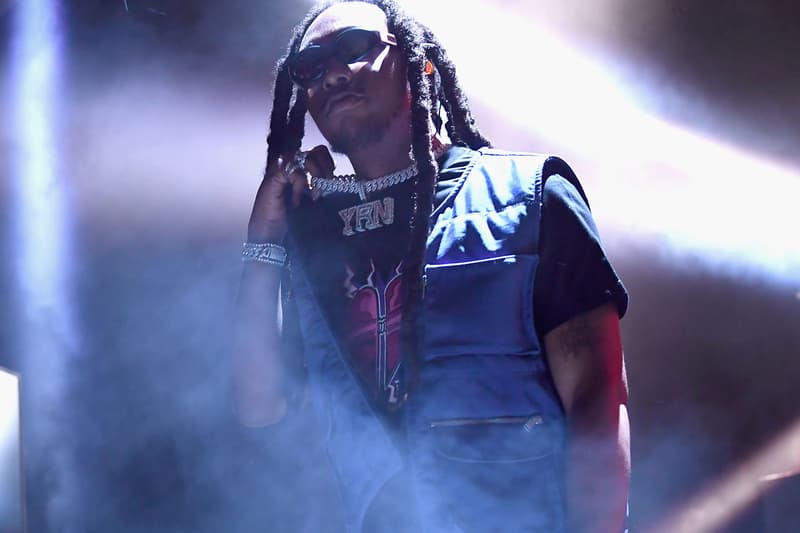 Update: According to court documents obtained by FOX 5 Atlanta, Clark attempted to flee to Mexico prior to his arrest. Shortly after Takeoff was killed, Clark "applied for an expedited passport by submitting a travel itinerary for an upcoming flight to Mexico," the documents read. Records detailed that he had a large amount of cash on-hand. His bond has since been set at $2 million USD.
---
Original Story: A month after Takeoff's tragic death, a Houston man has been arrested and charged with the Migos rapper's killing. Patrick Xavier Clark, 33, was arrested and charged with the murder of Takeoff, whose real name is Kirshnik Khari Ball, on Thursday night.
The Houston Police Department Chief Troy Finner announced the arrest at a news conference on Friday.
"We made a promise that we would get the individual that's responsible for the murder of Takeoff in custody," Finner said during the conference. "Yesterday evening, we arrested Patrick Xavier Brown, 33 years old, and he was charged with the murder of Takeoff."
"I can tell you Takeoff was not involved in playing the dice game, he was not involved in the argument that happened outside, he was not armed, he was an innocent bystander," HPD Sgt. Michael Burrow added.
BOOKING PHOTO: Patrick Xavier Clark, 33, charged with the murder of Kirshnik Khari Ball (Takeoff). #hounews

1/2 pic.twitter.com/jXxMrbt7fa

— Houston Police (@houstonpolice) December 2, 2022
Takeoff was shot multiple times on November 1 while attending a birthday party at Houston's 810 Billiards and Bowling Alley after an argument reportedly broke out over a dice game. He passed away at the scene.
Late last month, police arrested another attendee at the scene, Lil Cam, whose real name is Cameron Joshua. He was charged with felony unlawful carry of a weapon after prosecutors identified him from surveillance footage but was not a suspect in Takeoff's murder.
A funeral ceremony for the 28-year-old rapper was held on November 11 at Atlanta's State Farm Arena with approximately 21,000 mourners were in attendance.