Balenciaga Pulls Ad Campaign Featuring Children Holding Inappropriate Plush Bear Bags
The brand issued an apology after being accused of sexualizing children.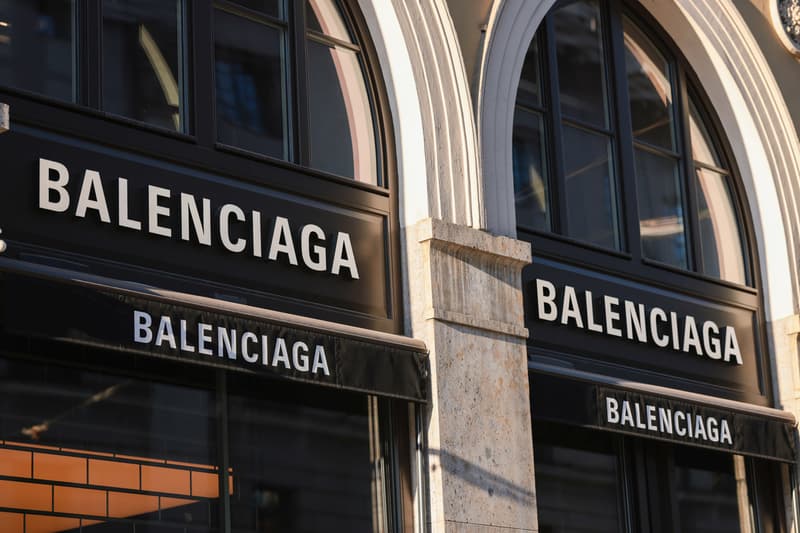 Balenciaga has pulled a controversial holiday campaign that pictured children holding plush bear bags with BDSM-inspired harnesses and handcuffs.
The Gift Shop campaign, shot by Gabriele Galimberti, swiftly earned the ire of the internet, with one image showing a child with the aforementioned teddy bear bag, surrounded by inappropriate accessories, including a chain leash and a dog collar choker.
"We sincerely apologize for any offense our holiday campaign may have caused. Our plush bear bags should not have been featured with children in this campaign. We have immediately removed the campaign from all platforms," the company wrote in a statement posted to its Instagram Stories on Tuesday.
Additionally, Twitter users called out promotional imagery from the brand's previous adidas collaboration that included what looked like an excerpt from the 2008 U.S. Supreme Court ruling United States v. Williams, which upheld penalties for the sexual exploitation of children and additional forms of child abuse. Balenciaga issued a statement claiming they did not approve the document and that they are taking legal action against those responsible for the set.
"We apologise for displaying unsettling documents in our campaign," the brand said in an additional Instagram Story. "We take this matter very seriously and are taking legal action against the parties responsible for creating the set and including unapproved items for our Spring 2023 campaign photoshoot. We strongly condemn abuse of children in any form. We stand for children safety and well-being."
The campaign initially launched earlier this month to broadcast Balenciaga's latest objects, claiming that the shoot iterated on Galimberti's Toy Stories series, which explores "what people collect and receive as gifts."
Just last week, Balenciaga officially left Twitter, following Elon Musk's acquisition. Twitter users speculated that the timing of the brand's departure was odd, though it did not reflect any backlash to the Gift Shop campaign. The Demna-led label's decision to drop the platform came after several major companies, including General Motors and Dyson, had suspended their advertising campaigns on Twitter.
In more fashion news, Raf Simons closed his namesake label after 27 years.