Pharrell Teases BTS Collaboration for His Upcoming Album
'Phriends' will mark his first solo studio album since 2014.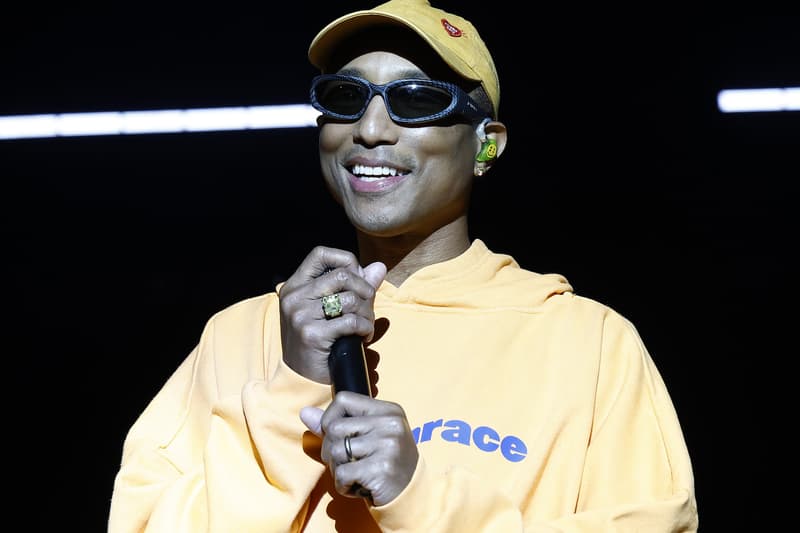 Pharrell Williams has confirmed that he has a BTS collaboration in his upcoming album.
In a recent conversation with BTS' RM for the latest Rolling Stone cover story, Pharrell unveiled the title of his new project and briefly opened up about the collab, sharing his excitement over what they created. "Well, my project, it's called . . . it's [under] my name, and the title of the album is Phriends. It's the volume one," he said. "You guys [BTS] are on there, obviously. And I'm actually talking about this way more than I'm supposed to, but it's a song from my album that [BTS] sang and it's amazing, and I'm super grateful." RM shared the same sentiments, "I f*cking love it."
RM also confirmed that he is about 90% done with his solo record, and also explained how temporarily stepping away from the group helped him focus on his music, "I was just a small rapper and lyricist when I was young. So it was 10 years, really intense as a team. And I actually was in charge of almost all of the interviews and representing the team in front of the other members. That was my role, I guess. I think I got really . . . I don't know, 'Yo, I got to stop this for a bit. I got to shut it down and fall away from it and then just see what's going on,' making my mind really calm down." He continued, "That's how I got to concentrate on my solo [album]. These days I really have been thinking about when I first listened to you, the first feeling and the vibe, and the reason why I started, why I chose music for my whole life, I guess."
Stay tuned for official release dates for Pharrell's Phriends and RM's solo album.
Elsewhere in music, MF DOOM and Madlib's Madvillainy is the subject of a new 33 1/3 book.