Kyrie Irving Reportedly Nears End of Suspension, Could Rejoin Nets End of Week
Suggesting that he is close to fulfilling the six conditions.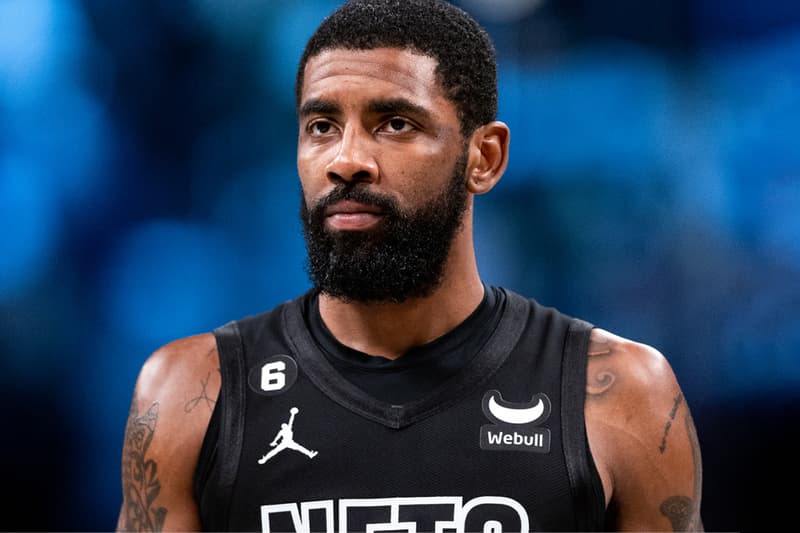 Suspended Brooklyn Nets guard Kyrie Irving is reportedly nearing the end of his suspension and is expected to rejoin the team as early as this Sunday's game against the Memphis Grizzlies.
As of the Thursday night game against the Portland Blazers, Irving has missed eight consecutive games. NBA insider Adrian Wojnarowski has now reported that Irving on track to fulfilling his six condition. NBA executive director Tamika Tremaglio told ESPN on Wednesday night, "Kyrie is continuing his journey of dialogue and education. He has been grappling with the full weight of the impact of his voice and actions, particularly in the Jewish community. Kyrie rejects antisemitism in any form, and he's dedicated to bettering himself and increasing his level of understanding. He plans to continue this journey well into the future to ensure that his words and actions align with his pursuit of truth and knowledge."
Currently, Irving is carrying out a minimum five-game suspension without pay for his failure to initially apologize for and condemn the social media link he posted to an antisemitic film. A memo from the members of the NBPA stated that the union said, "Kyrie's rights, and the rights of all future players, have been protected at every turn." WIthout Irving, the Nets are currently 4-3.
In other sports news, the Paris 2024 Olympics mascot is a hat.