SZA Unveils Title of New Album, 'S.O.S'
Her highly-anticipated sophomore album is scheduled to drop this December.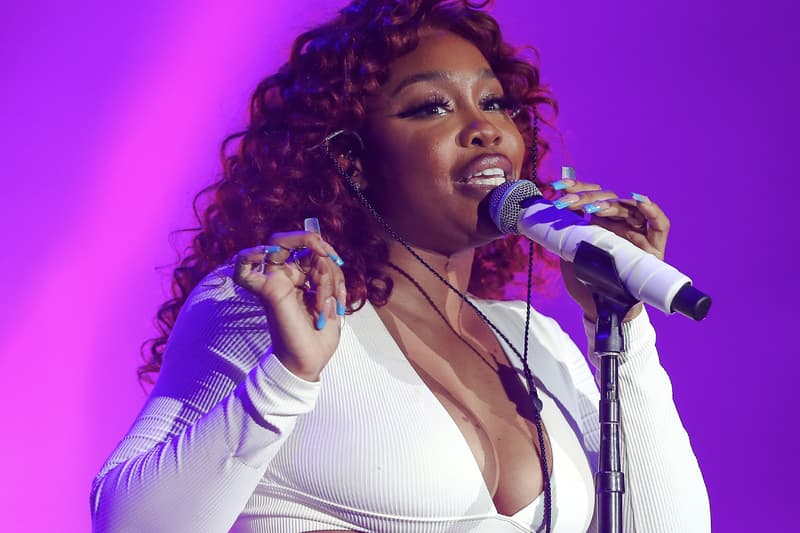 SZA has officially announced the title of her highly-anticipated album: S.O.S.
Revealing the news in a recent cover story with Billboard, SZA's sophomore studio effort is scheduled to release some time in December and is described as "the most captivating music she has ever made, her beloved lo-fi beats sharing space with surf rock within the same track, a grunge record and an acoustic guitar-driven ballad coexisting without either sounding out of place." She admits, however, that she's "currently stressed" about meeting the deadline, explaining that she now has to deal with a lot of red tape as the release date nears despite having almost complete control of the album's rollout. "I hate the red tape analytics of dropping anything — it's so stressful," SZA said. "I definitely have heard [the term 'digital service provider'] more this week and last week than I have ever. I don't like the way it sounds — it sounds stressful and like something that requires a lot of attention and maneuvering. I hate the word 'single.' It's like, 'What the f–k separates a single from other sh-t on my album that I like? Why does it have to be different?'
Elsewhere in the interview, SZA's manager and TDE President Punch Henderson addressed the issue of him supposedly being the reason why her S.O.S. was pushed back; she replied to a fan on Instagram stating that "It's 100% Punch and RCA on this one. I wanted the summer. They wanted more time," turning Henderson into a target for angry fans who have been waiting for the followup album since 2017. "It's funny to me because I get where it's coming from — it's coming out of love," he said. "She's saying something on those records that touched somebody, so they feel so strongly connected to it that they want more and tend to get impatient."
He also noted that they faced several issues with recording, including the pandemic, her hectic tour schedule and personal problems like deaths in the family. "Recently, she went on a run and did about maybe 10 records in a week-and-a-half to two weeks," Henderson revealed. "It's like a scorer in an NBA game. You may run off 15 points in a row. It has been a lot of starting and stopping and then we finally got into that rhythm."
Stay tuned for an exact release date for SZA's S.O.S.
In case you missed it, SZA will be returning to SNL as a musical guest this December.