Nintendo Reveals First Poster for 'The Super Mario Bros. Movie'
The film's trailer is set to drop during a Nintendo Direct presentation on 10/6.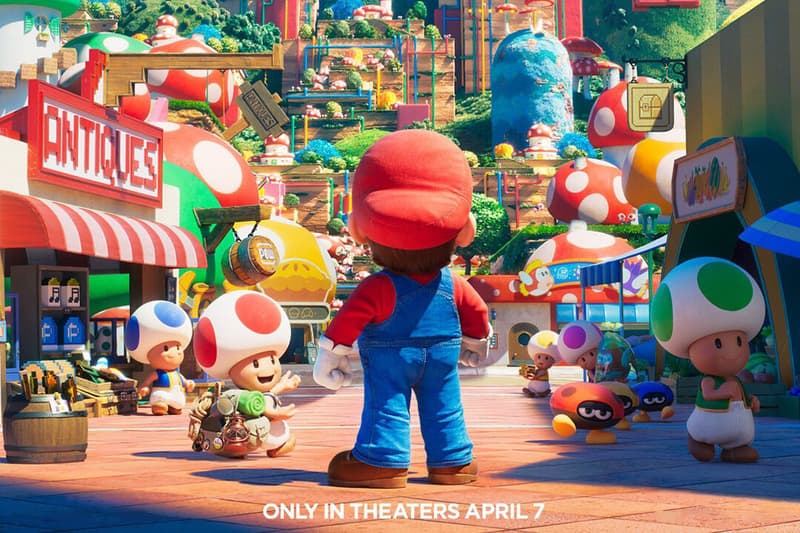 Nintendo and Universal Pictures' forthcoming The Super Mario Bros. Movie has been in the works since 2017, and now its rollout is beginning in full: Nintendo has revealed the movie's first poster and also announced a special Nintendo Direct live stream to unveil its trailer. The live stream will be going down in person at New York Comic-Con and broadcast across the Internet, but Nintendo has not yet revealed if the special segment will simply consist of the trailer or include more information. However, they have announced that no new gaming news will be arriving during the session.
Tune in at 1:05 p.m. PT on 10/6 for a #NintendoDirect: The Super Mario Bros. Movie presentation introducing the world premiere trailer for the upcoming film (no game information will be featured).

?️: https://t.co/I868SmSpV2 pic.twitter.com/hqlO0SfLbe

— Nintendo of America (@NintendoAmerica) October 4, 2022
Normally, a movie poster is little cause for excitement — but The Super Mario Bros Movie's poster both hints at the movie's animation style and some of its locations/characters. Mario is seen standing in a Toad town, with one of the Toad characters wearing a Captain Toad backpack, and above the town sits the floating islands from Mario Galaxy, colorful pipes (Mario is a plumber, after all) and, of course, Princess Peach's gigantic castle. IGN notes that the poster also makes several nods to series lore, like the "Antiques" shop that sells items from older Mario games.
The Super Mario Bros. Movie has an all-star cast, with Chris Pratt as Mario, Anya Taylor-Joy as Peach, Charlie Day as Luigi, Seth Rogan as Donkey Kong, Jack Black as Bowser and Keegan-Michael Key as Toad. It'll be a while until the movie actually makes its way to theaters though, as it's not scheduled to release until April 7, 2023.
Elsewhere in the world of Hollywood, it's been rumored that Harrison Ford will be joining the MCU.