Pick Your Dream Fashion Job With SUNNEI's New T-Shirt Drop
Stamped with titles such as "Buyer," "Head of Fashion" and more.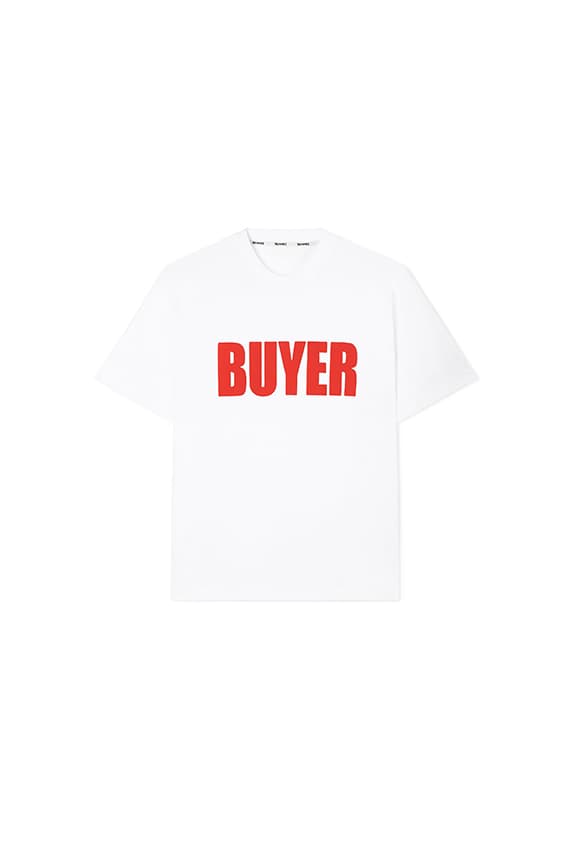 1 of 6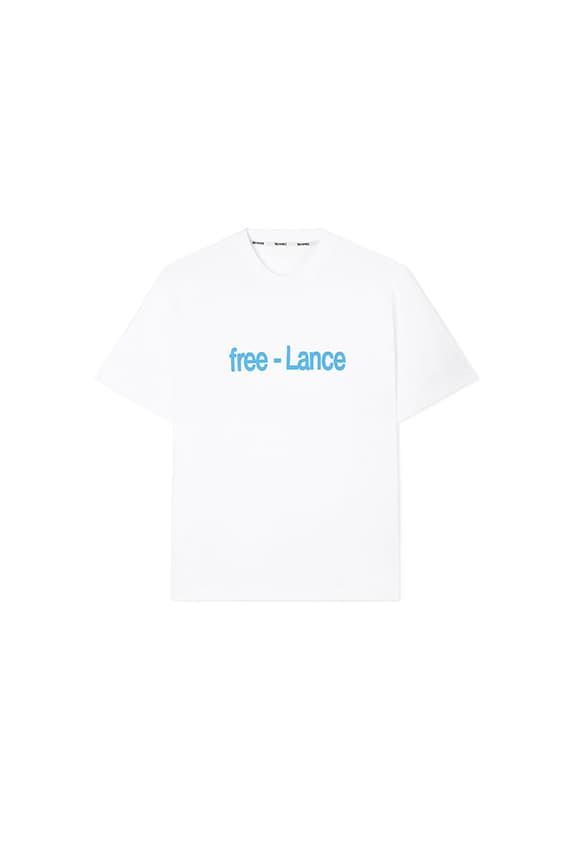 2 of 6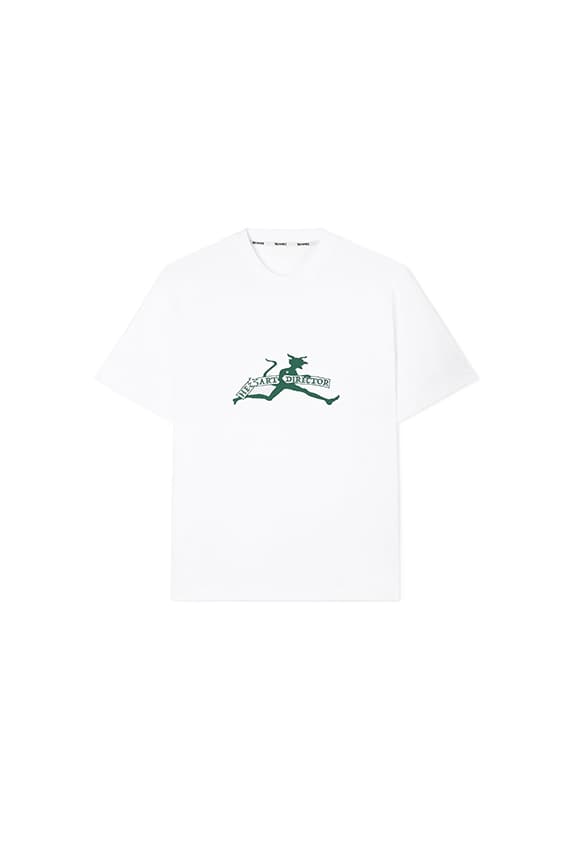 3 of 6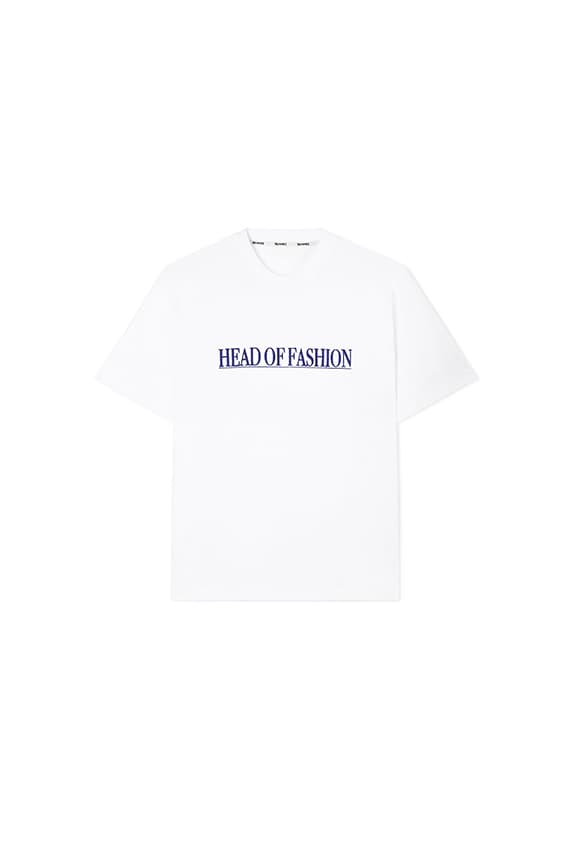 4 of 6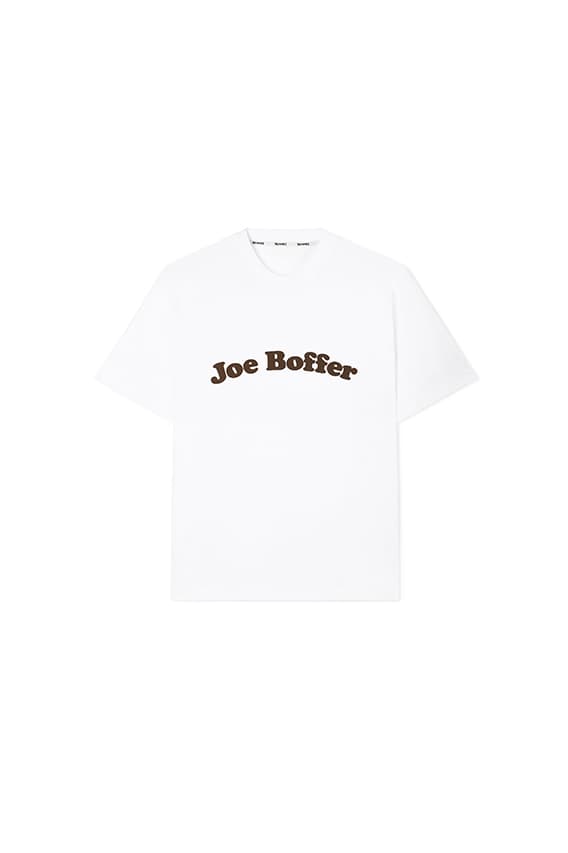 5 of 6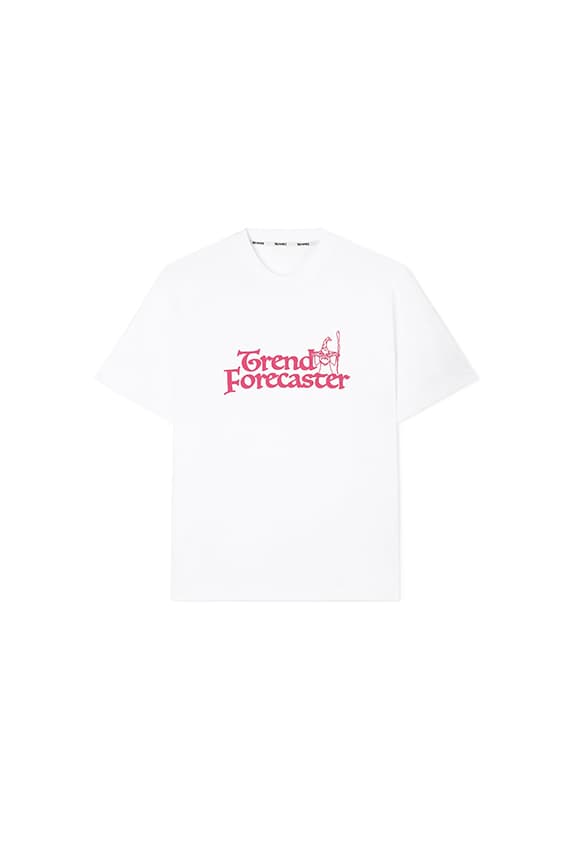 6 of 6
Italian co-ed label SUNNEI sure knows how to put on a show, its clothing often reflecting a humorous outlook on design. Playful, vibrant and young, founders Simone Rizzo and Loris Messina took to Milan Fashion Week this season to showcase their Spring/Summer 2023 collection. It was a spectacle as models camouflaged with show-goers and emerged from the crowd, hitting the runway to reveal a revolving door with an identical twin on the flip side (much like Gucci's "Twinsburg" presented a few hours prior).
SUNNEI's showcase called upon the fashion system's misguided representation and the warped sense of identity that may follow. Among the 54 looks was a T-shirt sequinned with the words "Joe Boffer," causing viewers to question who that may be. Following the showcase, SUNNEI has released a series of tees that aim to depict fashion job titles to outside spectators. Across a selection of six shirts, text is promoted in quirky fonts crafted with a light-hearted approach. Headings such as "Buyer," "free-Lance," "He-art Director," "Head of Fashion," "Trend Forecaster," and (as seen on the runway) "Joe Boffer" are stamped center-stage.
The label asks its wearers to consider further meaning when wearing each T-shirt, delivering an upbeat approach to keep antics unruffled. "Today, do you feel like being the Head Of Fashion? Or do you feel more like a Trend Forecaster? Are you a Buyer or a Free-Lance? Shall we call you Art Director or Joe Boffer?"
Although the identity behind Joe Boffer may remain unknown, his fictional presence is felt at every step — acting as a cheeky pun on the words job offer.
The SUNNEI SS23 T-shirt capsule collection is available to shop now through the brand's reimagined website for €150 EUR each (approximately $149 USD).
Elsewhere, Paris Fashion Week SS23 street style delivers lessons in smart, practical layering.