'Spider-Man: No Way Home' Star Tom Holland Is Prada's SS22 Campaign Lead
Spider-Man would wear Prada if Raf and Miuccia had their way.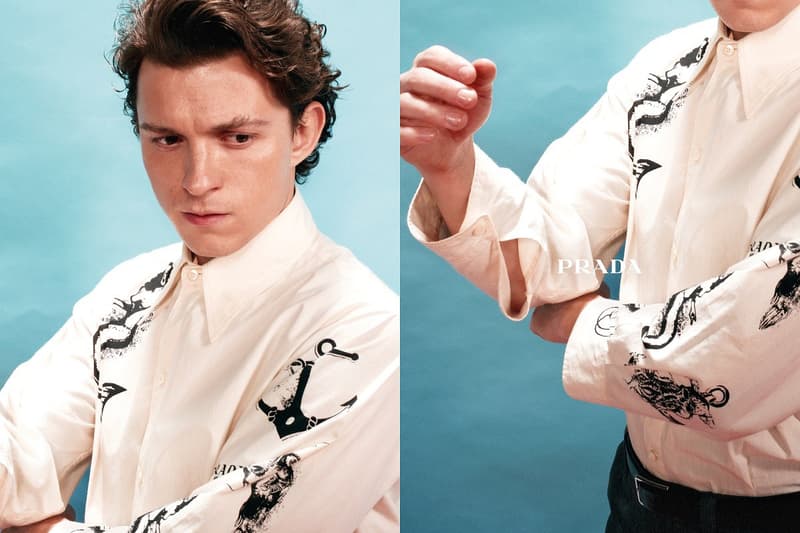 1 of 3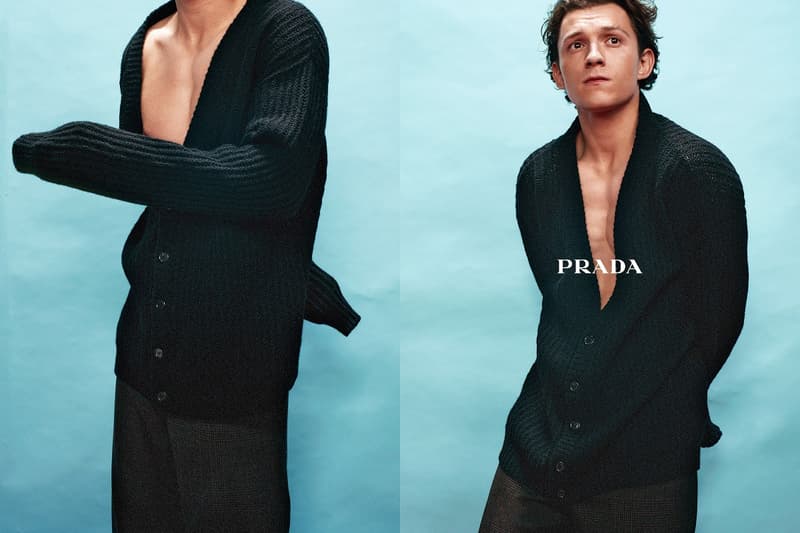 2 of 3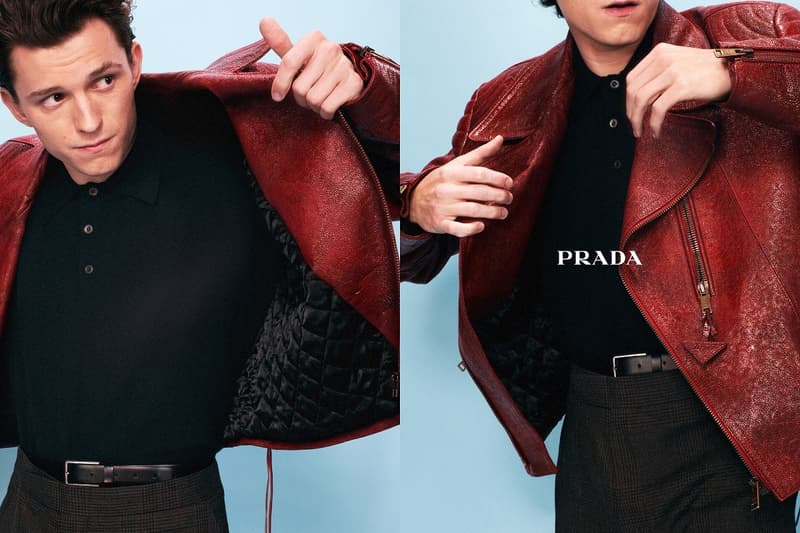 3 of 3
As the world waits for Raf Simons and Miuccia Prada to release the just-debuted Prada Fall/Winter 2022 collection, the luxury fashion house continues to cause a stir with its latest campaign which stars none other than Spider-Man: No Way Home's Tom Holland.
You may think celebrity endorsement as big as this could come across rather passé, but it's actually something Prada does particularly well. Yesterday's FW22 runway was an ode to Miuccia's FW12 catwalk that saw the likes of Willem Dafoe, Gary Oldman, Adrien Brody, and Tim Roth take to modeling, as a star-studded cast including Sex Education's Asa Butterfield, an opening from Kyle MacLachlan, and longtime Prada stan Jeff Goldblum closing the show, unfolded during the presentation.
Now, Holland is the latest talent to work Simons and Ms. Prada's Spring/Summer 2022 offering, centering the David Sims-shot campaign around Prada's red leather jacket and beach-ready, nautical-themed shirt. As Prada explains, the campaign aims to "[re-contextualize] a figure world-renown for his action hero roles… Holland here becomes an embodiment of today's Prada man."
The brand continues, stating: "The power of acting is to draw on a well of personal experience to convey a mood, an emotion and feeling that, while fiction, borrows its fact from the performer's own humanity. These images cement minute actions and reactions, close and gentle moments — the rapport between garment and body, gestures of dressing and undressing alive within the imagery. Instead of a cinematic panorama, Holland is portrayed via portraits, intimate and real."
Take a look at Prada's SS22 campaign starring Tom Holland above, and find out more online.
In other news, 1017 ALYX 9SM has presented its best collection to date.