Steph Curry and Under Armour Launch New 'Sesame Street' Footwear Collection
The Curry Flow 9 gets a playful and vibrant rendition.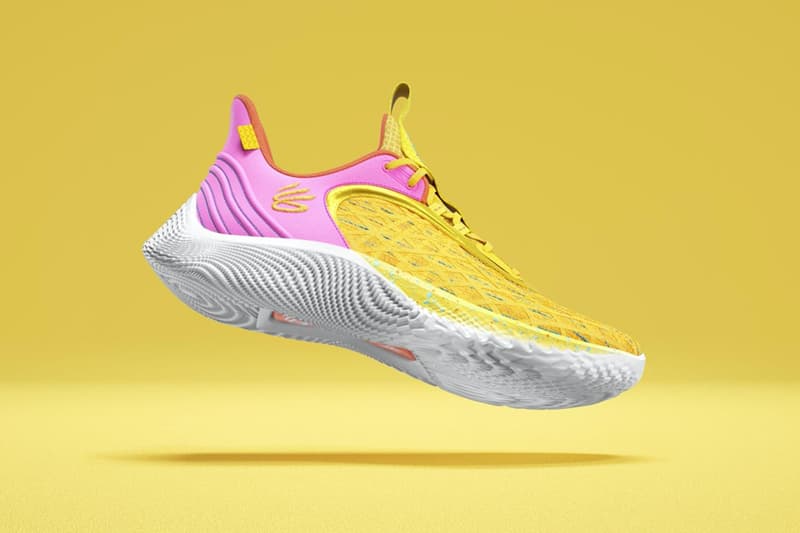 Steph Curry and Under Armour have added to their Curry Flow 9 collection with a Sesame Street-themed silhouette, aimed at inspiring young athletes with the values of the iconic show.
Similar to the show, which has valued diversity and inclusivity over the years, The Curry Brand and Under Armor aim to highlight these principles by combining the playful humor of the fun characters with the Curry Flow 9 silhouette. The Curry Brand is launching seven colorways to celebrate the Sesame Street characters and how they make all kids feel like they belong. Working alongside the non-profit educational organization of Sesame Street, Sesame Workshop, the Golden State Warrior sharpshooter aims to support and empower youth while invigorating communities. Curry said in a statement,
"Curry Brand and Sesame Street, we preach the same message. It's about supporting all kids, especially those in underserved communities who are looking for an opportunity to be their best selves."
The seven different colorways fall under the "Street Pack" collection which takes inspiration from some of the show's most memorable characters. For instance, the "Count It" colorway brings Count von Count to life with a shiny tongue tab that reflects the satin exterior of The Count's iconic cape. Oscar the Grouch gets its own silhouette inspiration in "Talking Trash," which also features a silver metallic tongue tab, a nod to his trash can cover top-hat. Cookie Monster's "Taking Cookies" features a fuzzy fur-like tab. Curry says, "This collection is an opportunity for people to use their imaginations a little bit. You can really show your personality through the way that you play. I love to be creative on the court, try new things, and show different sides of myself. The Sesame Street characters prove that everybody belongs in the world of play."
Check out the Curry Flow 9 Sesame Street collection online at Under Armour.
Elsewhere in footwear news, Vans celebrates DIY innovation with the skate Half Cab '92.