A First Look of Emilia Clarke in Marvel's 'Secret Invasion' Has Surfaced
Appearing alongside Samuel L. Jackson's Nick Fury.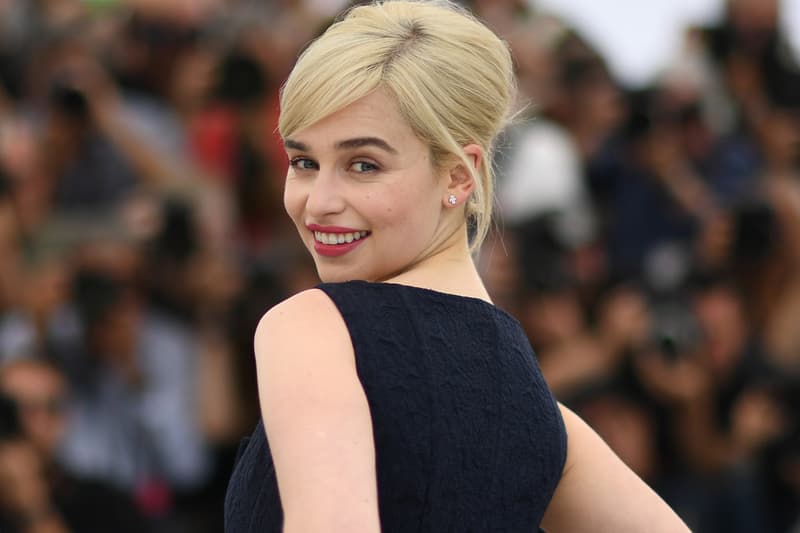 Images of Game of Thrones and Star Wars veteran Emilia Clarke's Marvel Cinematic Universe debut have now surfaced.
Over the past week, the actress was seen shooting for the upcoming Disney+ series Secret Invasion in Leeds, U.K, alongside Samuel L. Jackson and Colbie Smulders, who'll both be reprising their roles as Nick Fury and Maria Hill respectively. While Marvel has yet to confirm exactly what role Clarke will be playing, fans have been speculating that her character will be Abigail Brand, the commanding officer for SHIELD's spinoff extraterrestrial defense force SWORD.
Aside from the three actors, Secret Invasion's cast will also include Ben Mendelsohn, Carmen Ejogo, Killian Scott, Kingsley Ben-Adir, Olivia Colman, and Christopher McDonald. The series' producer Johnathan Schwartz explained earlier that although it shares the same name as the original comic book event, the show will not be a 1:1 live-action adaptation, instead creating its own spin for the existing MCU.
There's currently no release date yet for Secret Invasion, so Marvel fans should stay tuned for more updates to come.
Samuel L. Jackson and Emilia Clarke filming for Marvel's SECRET INVASION series. pic.twitter.com/wlFjDaLJwk

— Secret Invasion News (@SInvasionNews) January 23, 2022
Cobie Smulders and Emilia Clarke #SecretInvasion.

(via: @scarletearp) pic.twitter.com/LGFRIZlg09

— Secret Invasion News (@SInvasionNews) January 23, 2022
? Emilia Clarke no set de "Secret Invasion", nova série da Marvel Studios. pic.twitter.com/kJUdOllIhN

— Nação Marvel ? (@nacaomarveI) January 23, 2022
Elsewhere in entertainment, The Batman has dropped a three-minute clip of its funeral scene.