A Closer Look at The Armoury x H. Moser & Cie "Total Eclipse" Watch
Joined by Mark Cho of The Armoury.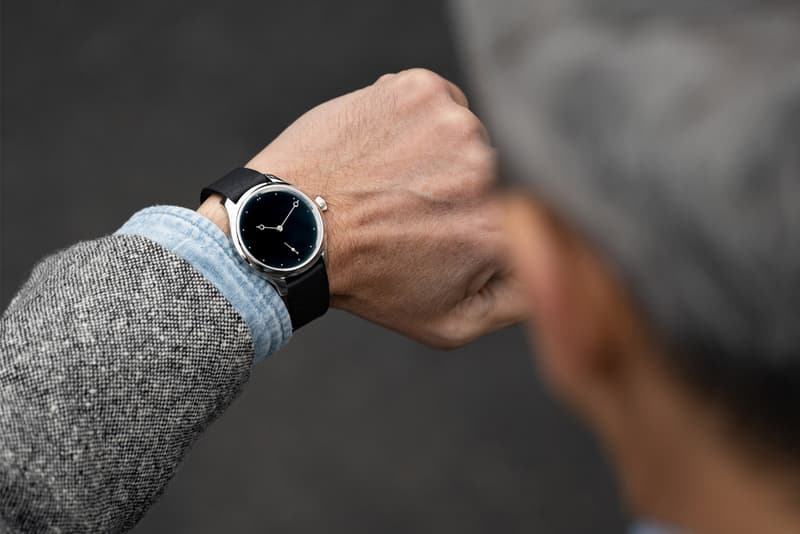 1 of 9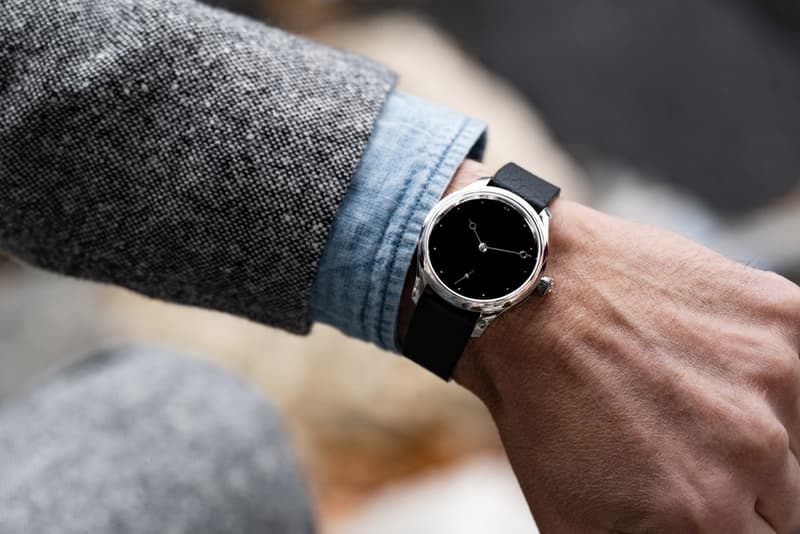 2 of 9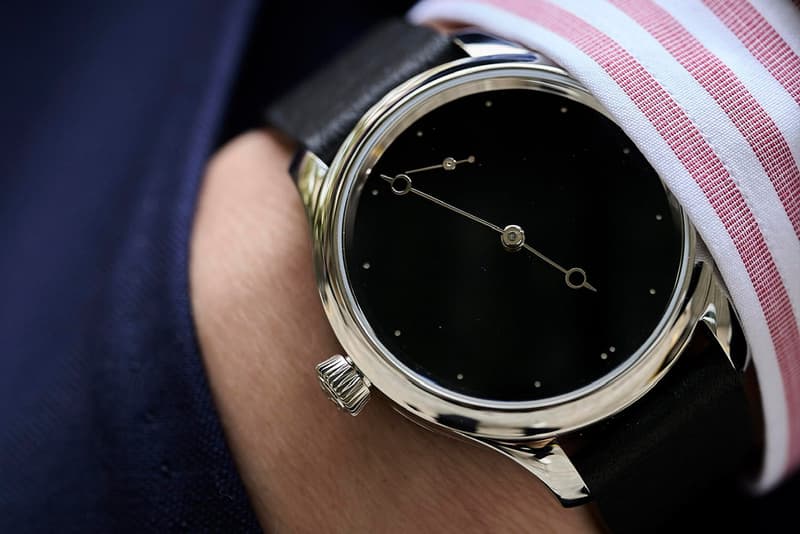 3 of 9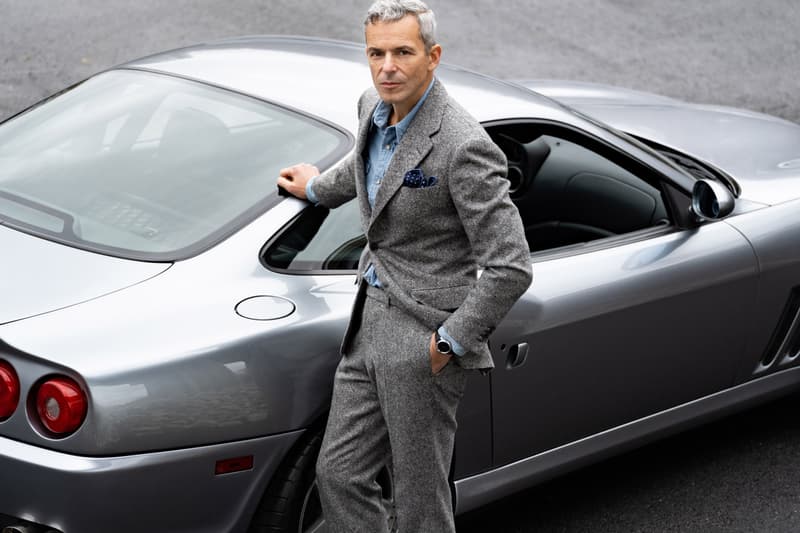 4 of 9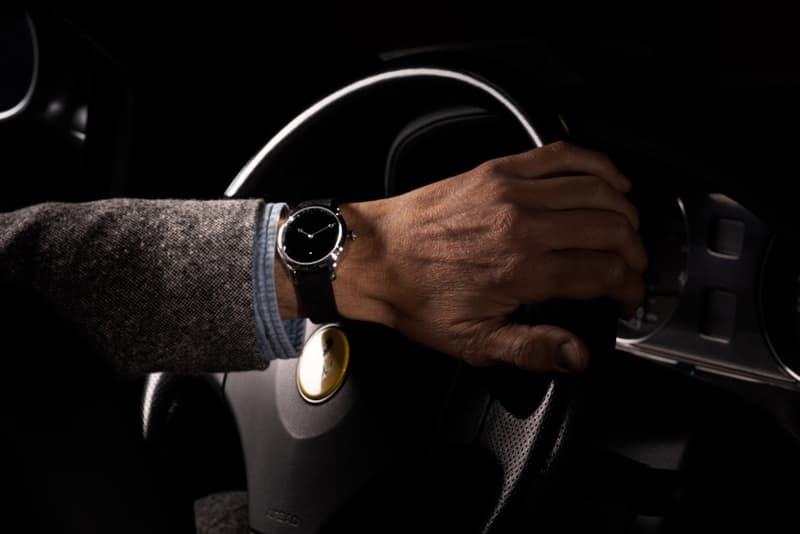 5 of 9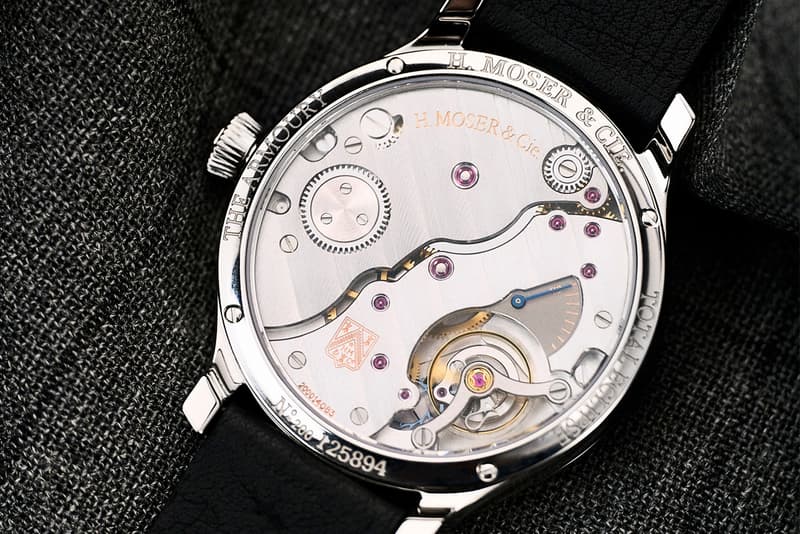 6 of 9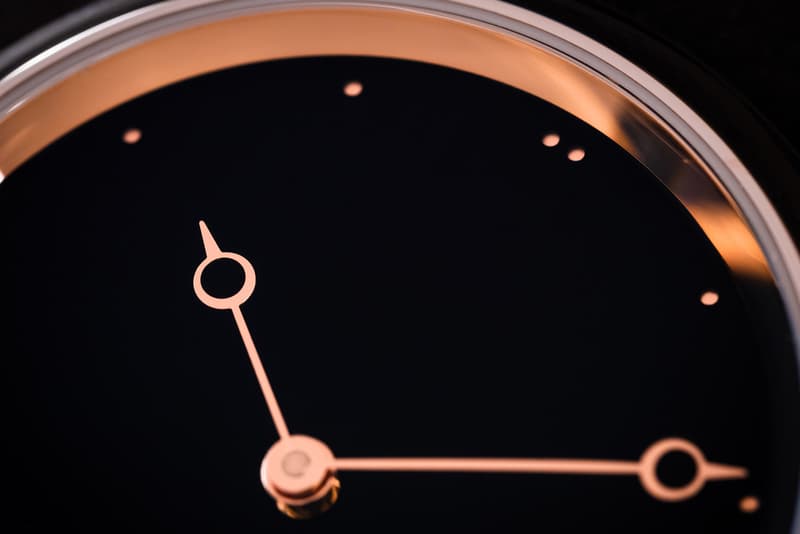 7 of 9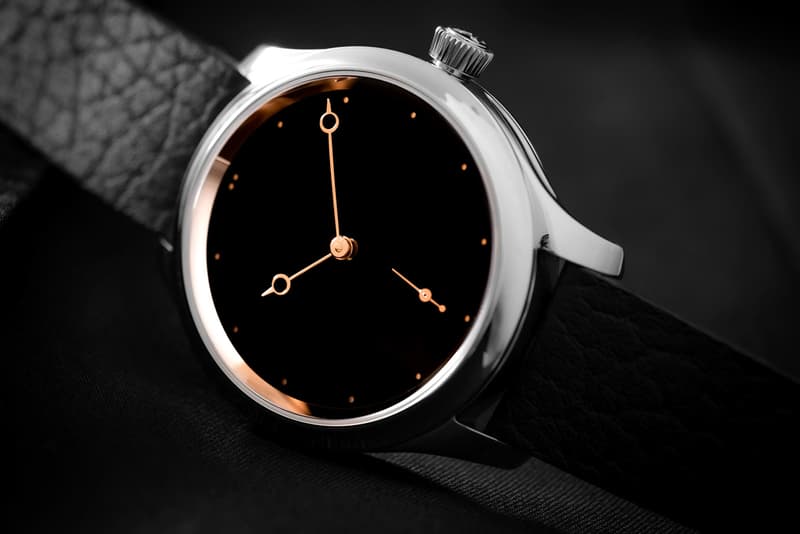 8 of 9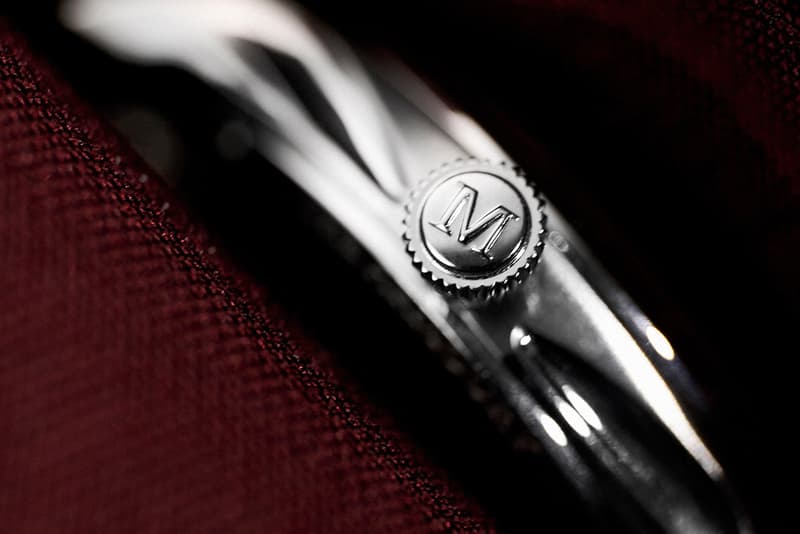 9 of 9
The Armoury has been bringing classic tailoring to the modern man for over a decade. With a knack for hunting down some of the finest materials and most skilful artisans in their line of work, it was only natural that the same level of consideration was applied to their watch collaboration — one of the most complementing accessories in suiting.
A familiar scene for anyone that has ever visited their trunk shows of the past, The Armoury — led by Mark Cho and Alan See — delivered, not only a bespoke product but also a sort of hallmark that represents the level of work an artisan is able to achieve. Teaming up with H. Moser & Cie, a watchmaker that crafts no more than 1,500 watches a year, the collaboration referenced the rarity and mysterious nature of a solar eclipse. As the owners of the Vantablack dial, H. Moser & Cie employed the special paint to the majority of the surface of the watch to represent the darkness experienced when the moon obstructs the sun. The steel or red gold rehaut represents the halo of the solar corona.
"Absolutely everything in this model links back to this quest for ultimate elegance, combining classicism with a contemporary feel," explains Edouard Meylan, CEO of H. Moser & Cie. "It's 38-mm diameter is perfectly balanced. We opted for the smallest and finest of our movements, the hand-wound HMC 327 calibre, with an offset small second at 6 o'clock, reminiscent of the pocket-watch style."
Looking to learn more regarding the "Total Eclipse" watch and how the 28 pieces came to fruition, we caught up with The Armoury's Mark Cho.
Why H. Moser & Cie?
We chose to work with Moser because we liked the brand, we liked the watches and they have expertise in working with Vantablack, which is a really unique dial coating that only Moser can do. It's the blackest material in the world, far blacker than any sort of paint or lacquer. We thought about how to use the Vantablack in an interesting way. While of course, it's interesting to show just how black it is, I think it's also interesting to show how different things can look when they are around such a black material. This led my design partner, Elliot Hammer, to suggest maybe we should think about a total solar eclipse.
Great brand, great existing catalogue of models to use as a base, great watchmaking skills and most importantly, expertise with making watches using Vantablack. This material is not an ordinary material, it is extremely fragile when the watch is not cased and it needs special tools and talent to work with it.
Could you tell us how the design of the watch came together?
An eclipse is a really interesting celestial phenomenon. It's when the moon lines up perfectly with the sun and blocks it out. When the sun is blocked out, it's the only time you can see the fiery halo around the sun with the naked eye. Normally the sun is way too bright for that to be visible. We wanted to recreate this effect in the watch so the Vantablack dial represents the sun and there is a polished ring on the inside of the case of the watch, called a rehaut, that has a beautiful shimmer to it and catches the light really well.
Normally reflections from this light would spill onto the dial but in our case, it doesn't. Vantablack simply does not reflect any light, it just disappears. We also added our take on some other classic design details, like Breguet-style hands and little holes in the dial to act as hour markers. The case of the watch is also very interesting. It's one of H. Moser's classic designs but resized for us. We like really small watches and this was the smallest case they could achieve given the movement.
What was it like working with such an independent watch brand? How did the opportunity arise?
Collaborating with them was amazing. They are very open to new ideas and solving design challenges. They were such a pleasure to work with. The project came about because I did a podcast with the CEO, Edouard Meylan, and we got along. I asked if we could maybe do something together and here we are 2 years later.
What makes a dress watch today and has that changed in the past couple of years?
Dress watches tend to be smaller, often come in precious metal, and are just time-only. These days though, I think you could just as easily wear a small, fine watch with a casual outfit as with a dress outfit. What's important is to find the right one for you.
It's changed a little over the last few years in a few ways. Offices are getting more casual so there's less need for a classic dress watch but it means these watches that used to be worn on black gator straps can be revitalized with a light-colored strap with casual details like contrast stitching.
Those wishing to see more of the watch can check out the video unveiling below:
In other watch news, Bernard Arnault wears a Tiffany Blue Patek Philippe 5740.