Green Bay Packers Quarterback Aaron Rodgers Talks Making Difficult Decision About Football Future
After an upset from the San Francisco 49ers.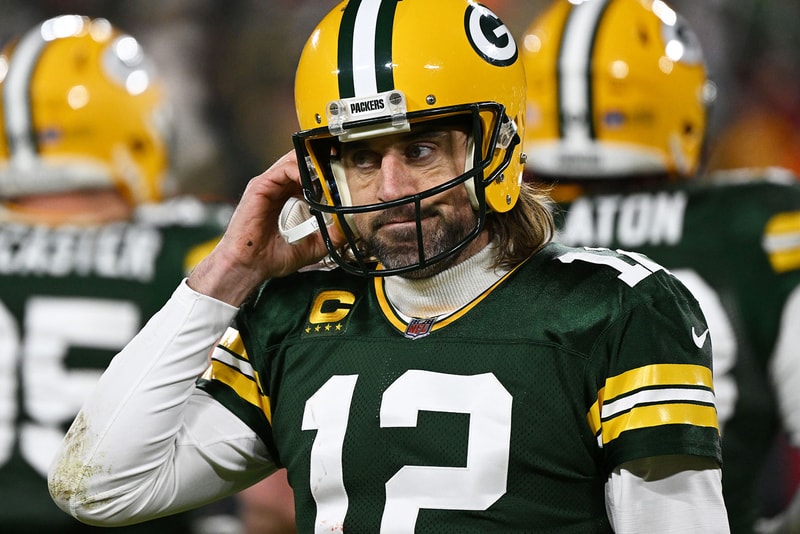 It seems that the Green Bay Packers' loss to San Francisco 49ers might just make Aaron Rodgers' decision to return to the NFL team that much easier.
The 38-year-old star quarterback has long been toying with the idea of either leaving his long-time team or retiring. When the 49ers upset the Packers, who were top-seeded, in the NFC divisional playoff round this weekend, Rodgers decision to come back to the Packers next season could have been swayed. After the game, ESPN caught up with the athlete who said, "I don't want to be part of a rebuild if I'm going to keep playing." Rodgers seems to be very clear that he wants to be playing on a winning team. He added, "I'm still super competitive, still know I can play at a high level, so it's going to be a tough decision. I have a lot of things to weigh in the coming weeks. But man, just so much gratitude for this city and this organization and such a long, long career here that I'm proud of and really thankful for all the men and women that work here, the men I've gotten to cross paths with, coaches and players over the years."
While Rodgers might still need some convincing to stay, the Packers have made it clear that they are not ready to part ways with the quarterback. Packers coach Matt LaFleur said, "Certainly we want him back here. I think we'd be crazy not to want him back here. He's going to be the two-time MVP. This guy does so much for our football team, not only what you guys see on Sunday's or every game day, but what he does in that locker room, how he leads."
Earlier this year, Rodgers did not return to the Packers until training camp in July. It is currently uncertain what he will choose but he confirmed that there is much to decide "in the next couple of months."
In other sports news, Serena Williams joins NFT fantasy platform Sorare as board advisor.