Cardi B and Kanye West Reportedly Filmed a Music Video in a Balenciaga Store
Shutting down the same Miami store Ye and Future recently had a shopping spree in.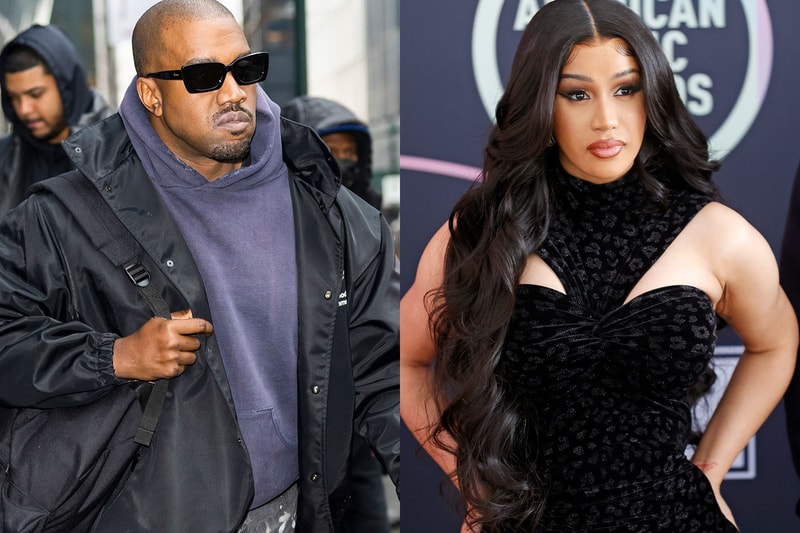 Kanye West seems to continue to further cement his relationship with Balenciaga. Following the news of YEEZY GAP's announcement "ENGINEERED BY BALENCIAGA", Ye has been spotted shutting down a Balenciaga store in Miami with fellow rapper, Cardi B. Cardi B was announced as the face of Balenciaga in September 2020 and has since grew her relationship with the brand.
The two Balenciaga ambassadors were recently seen together in the same store, seemingly teaming up to shoot a music video. It is currently unknown if the project is for one of Kanye's new hits or a new project from the "WAP" rapper, though she has recently alluded to dropping a new album in 2022. The sighting also comes days after Ye shut down the same store for a shopping spree with fellow hip-hop star Future. It comes as no surprise that the Balenciaga store has become the new setting for Ye's inspirations. Lately, the DONDA has repped designer DEMNA's pieces regularly.
Kanye West aka Ye shut down a whole Balenciaga store along with Future and even took time to stop and sign a fan's Yeezy's ???

?/?: @moeinteractive pic.twitter.com/pUIVbUptOC

— Power 106 (@Power106LA) January 6, 2022
In other music news, Dua Lipa's "Levitating" was the most popular song of 2021.