URWERK UR-100 Electrum Revisits One of Humankind's Earliest Precious Metals
The alloy was highly prized by Ancient Greeks and Egyptians.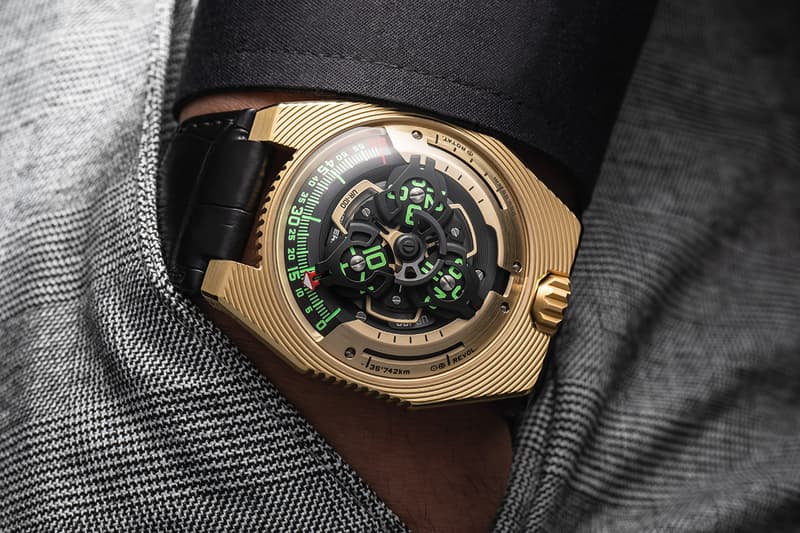 1 of 3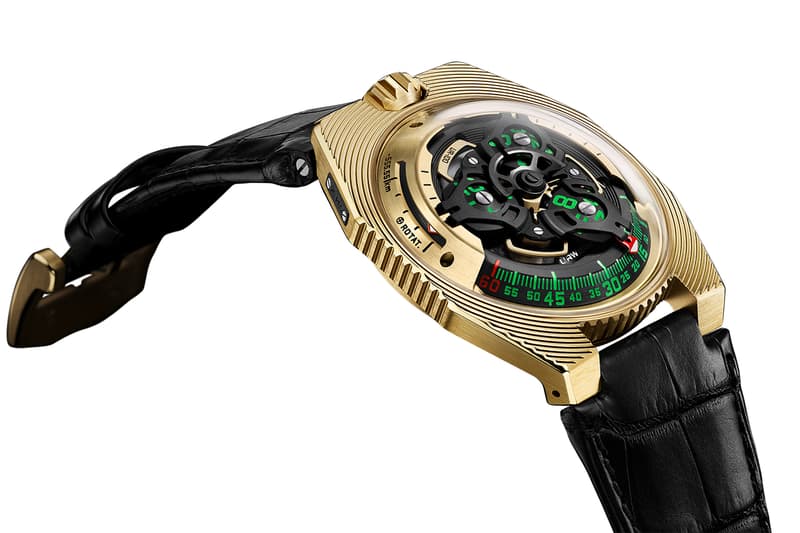 2 of 3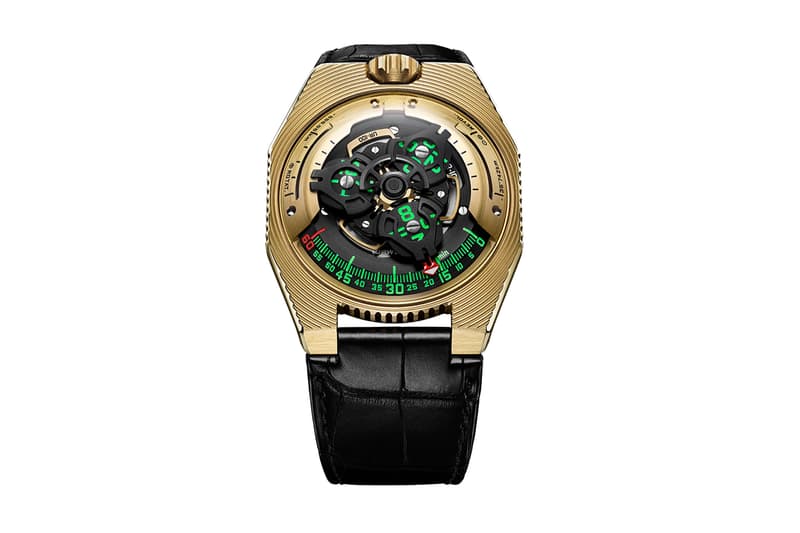 3 of 3
URWERK has produced a 25-piece limited edition run of its UR-100 of Electrum, an alloy that was used to make the earliest coins.
While Electrum is a naturally occurring mixture of gold, silver and other metals found in the wild, URWERK produced a 2N 18k yellow gold alloy of gold and palladium to replicate its vivid "sunny" tone.
The theme of light is continued on the front of the case, which features a series of concentric grooves radiating outwards from the dial.
"The case of the UR-100 Electrum is covered with grooves," said Martin Frei, co-founder of URWERK. "Everyone can project their own universe into this design. I see the tiers of an ancient Greek theatre, the subtle pleats of an Iris van Herpen dress, a piece of raw earth hollowed out by the imprints of time, the Seigaiha motif of a traditional kimono. This creation is an invitation to embark on a temporal and sensory journey."
The UR-100 indicates the time using a rotating carousel of three "wandering hour" satellites which track against a minute scale one after the other. The two "inactive" satellites track against two separate scales, indicating both the distance travelled by Earth in its orbit of the sun and through its own rotation.
Just 25 pieces of the Electrum are being made available through URWERK retailers, priced CHF 62,000 (approximately $67,700 USD).
In other watch news, Audemars Piguet drops 11 new Royal Oak Offshore watches.