Twitter Debuts Super Follow Feature on Its iOS App
Paving the way for subscription-based, monetized content.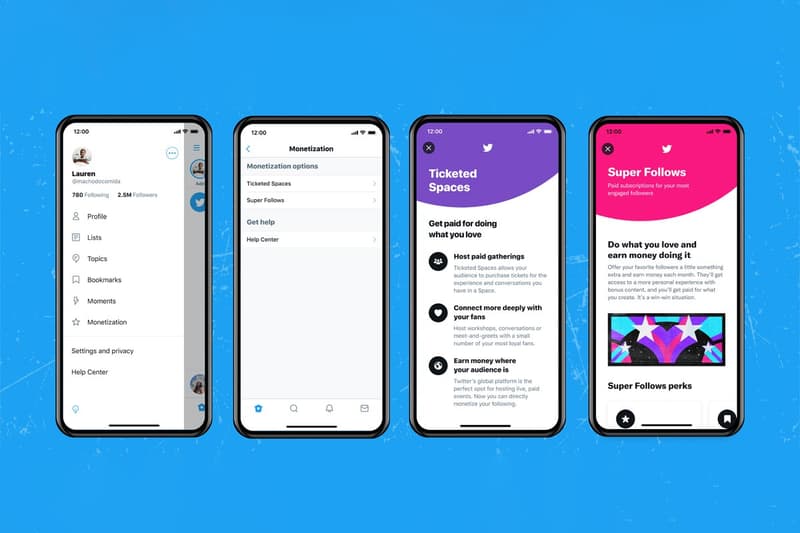 Twitter has begun rolling out its new Super Follows on iOS devices, a feature it first introduced back in June.
Currently open to a select group of users who applied for the trial, Super Follows allows Twitter accounts to offer subscriptions to their followers similar to that of OnlyFans, locking certain premium content behind paywalls. Tweets allocated to Super Followers will only show up on the subscribers' feeds, and plans currently range from $2.99 USD to $9.99 USD a month. The social media platform has promised content creators that they can make up to 97% of the revenue from subscriptions after third-party fees are deducted, although those who reach a lifetime earning of $50,000 USD on the platform will then be making roughly 80% instead.
For those in the U.S. and Canada on iOS devices, you can now begin Super Following accounts that have signed up to be in the test group. These users can be identified by a new badge under their name when they reply to tweets, and those looking to offer that feature but aren't in the initial group can apply to be on the waitlist under Twitter's monetization tab. The company is also planning to expand the feature on iOS into more countries in the following weeks and says that it'll be available on both Android and web browsers soon.
Elsewhere in tech, you'll soon be able to upload your driver's license onto your Apple Wallet.