The Telephone Number Featured in 'Squid Game' Is Being Bombarded With Late-Night Calls
A Korean politician has offered to buy the real-life phone number for $85,000 USD.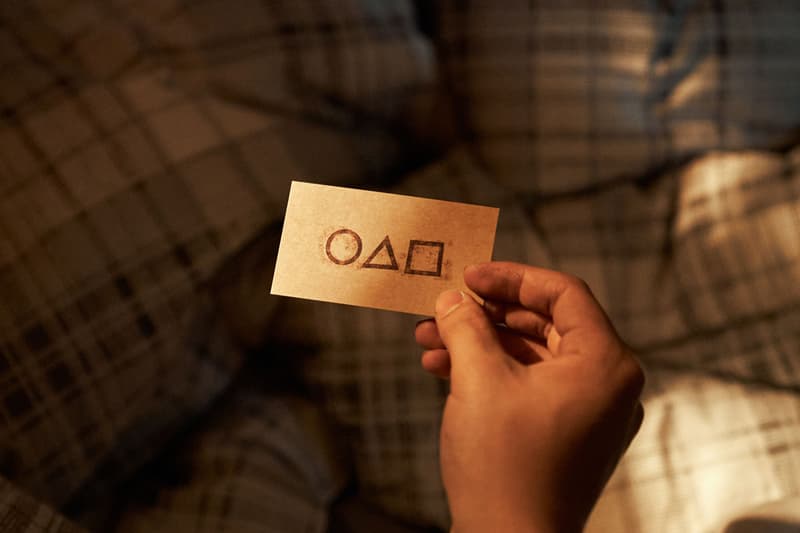 The telephone number featured on the mysterious business cards handed out in the Netflix K-drama "Squid Game" reportedly belongs to a Korean man who is being bombarded with late-night phone calls from people asking "to be in the game."
According to The Korea Times, a man in his 40s living in the Gyeonggi Province told Korean broadcaster MBC this week that he was receiving up to 4,000 phone calls per day, sometimes in the early hours of the morning. The man, who initially had not heard of the show, first thought they were spam calls.
The man told MBC that he does not want to change his number, as he has used it for a decade and it is linked to his business. Netflix is said to be discussing the issue with the owner of the phone number and working toward a solution.
While the number's current owner has complained about the nuisance, a Korean politician named Huh Kyung-young is looking to capitalize on the show's success, offering ₩100 million won ($85,000 USD) to buy the phone number. The Times produced screenshots of a Facebook post made by Huh on September 26, presenting a generous offer for the phone number.
"I heard that the owner of the phone number showed on a business card in Squid Game is suffering serious damage from prank calls. I would like to buy the number for 100 million won," he wrote, according to The Times.
In other news, Netflix's CEO said there is a good chance "Squid Game" will be its most popular show ever.