Michelin-Starred Chef Dominique Crenn Joins Shake Shack For a Limited-Edition Grilled Cheese
All proceeds are donated to La Cocina.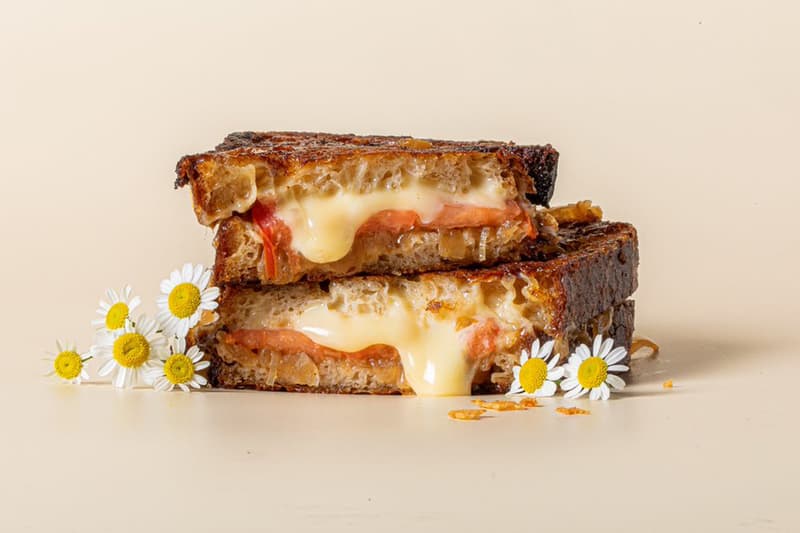 Just after Shake Shack teamed up with Milk Bar for a pair of limited-edition milkshakes, the popular fast food joint is now expanding on its "Now Serving" chef collaboration series, tapping Michelin-starred and award-winning restauranteur Dominique Crenn for a limited-edition grilled cheese sandwich.
Incorporating the Bay Area favorite Bohemian Creamery's Boho Belle cheese that's made with organic cow's milk, the sandwich pairs this central ingredient with Bleu Belle Farm tomatoes and onion jam, all sandwiched between sourdough bread from Tartine Bakery. Aside from great taste, you'll also be supporting a great cause, as all proceeds from the collaboration will be donated to La Cocina to support its newly opened Municipal Marketplace in the city's Tenderloin district.
For those interested, Crenn and Shake Shack's limited grilled cheese sandwich will be available at the restaurant's San Francisco branch in Cow Hollow on Fillmore Street on Thursday, September 9 for one day only, coming with a price tag of $13 USD.
Elsewhere in the world of food, Krispy Kreme has unveiled its spring-inspired pumpkin spice, apple cider and maple glaze donuts.