'Eternals' Star Angelina Jolie Explains Why She Decided to Join the Marvel Cinematic Universe
Director Chloé Zhao played a big role.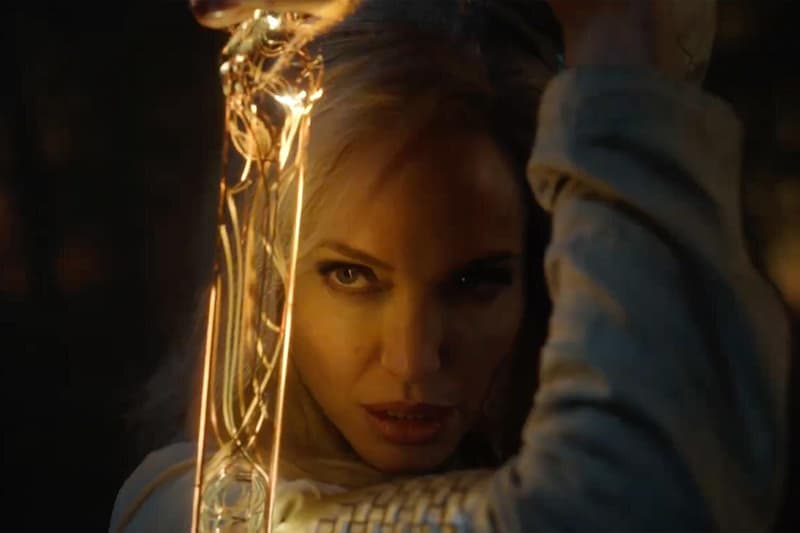 Despite Shang-Chi and the Legend of the Ten Rings just hitting cinemas, diehard Marvel fans are already looking forward to the next film in the franchise: Eternals. With a star-studded cast, one of its superheroes Angelina Jolie has now opened up about why she decided to join the Marvel Cinematic Universe.
Speaking to Disney's very own Disney twenty-three magazine, the revered actress revealed that the film's Oscar-winning director Chloé Zhao played a central role in her decision-making process.
"This was the real reason I wanted to make the film. It was to be part of such a diverse family, and it really didn't matter to me what the size of the role would be," Jolie explained. "What surprised me the most about joining the MCU and working with Chloé was how grounded she was. The first time the cast met, she was barefoot and sat on the floor. It was through this first meeting that we discovered that we perceived ourselves as geeks and misfits, so that connected us all and added another layer to the story of Eternals. It was our quirks and differences that became our superpowers. Chloé is the great equalizer – even though this was a massive, star-studded cast she was working with, she treated us with the same amount of attention and care."
The Eternals will arrive in theaters November 5.
Elsewhere in entertainment, Wonder Woman director Patty Jenkins says films made for streaming "look like fake movies."