A New Life Size Gundam Statue Is Coming to Japan
The RX-93 Nu Gundam is set to debut in the city of Fukuoka.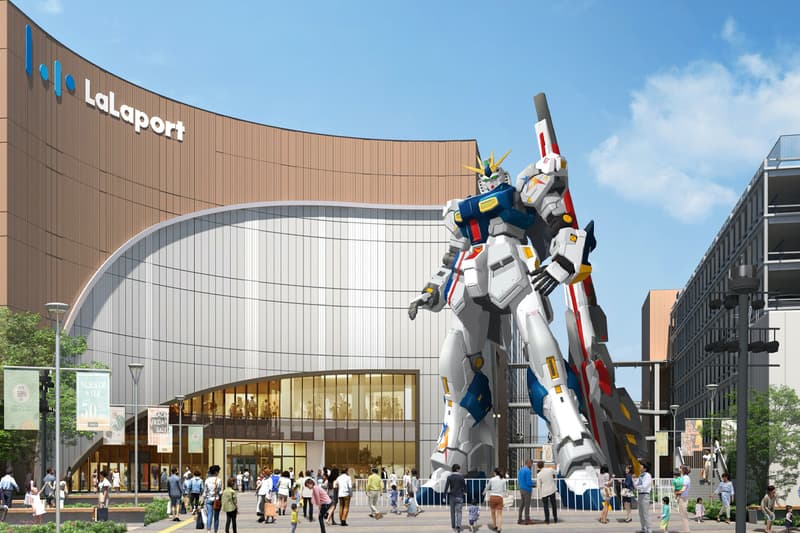 West Japan is set to receive its first 1:1 life-size robot Gundam statue next year. Mitsui Shopping Park Lalaport Fukuoka is scheduled to open in the city's Hakata Ward and the concept which features ample shops, restaurants and an outdoor promenade is also slated to be the home of the new RX-93 Nu Gundam.
Those familiar will remember that the RX-93 Nu Gundam was the hero mecha from 1988's Char's Counterattack, the first original anime film of the franchise. The Gundam is designed by Yutaka Izubuchi and shows off the robot's highly innovated and evolution from the original Mobile Suit Gundam's RX-78-2. The RX-93 Nu Gundam will be the tallest Gundam model with a height of approximately 65.6 feet (20 meters), towering over Tokyo's full-size RX-o Unicron Gundam, Yokohama's RX-78-2 Gundam and Shanghai's ZGMF-X10A Freedom Gundam. A key feature of the Fukuoka Gundam is that it will include a long-range Fin Funnel.
The RX-93 Nu Gundam will make its debut at the same time as Mitsui Shipping Park Lalaport Fukuoka's opening in Spring 2022.
In case you missed it, Hot Toys has tapped into Marvel's What If…? multiverse with a Captain Carte 1/6th collectible.