'Battlefield 2042' Has Officially Been Delayed
EA cites Coronavirus effects on work arrangement difficulties.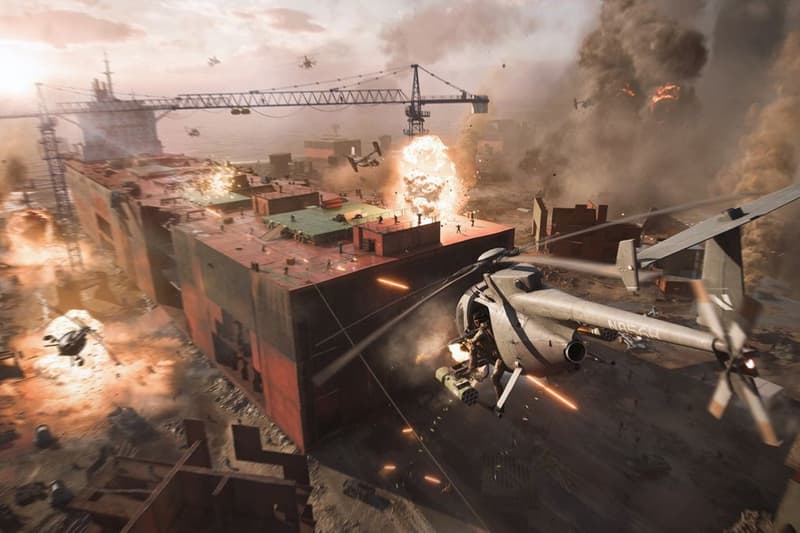 EA has officially delayed the release date of Battlefield 2042.
In a new statement posted on Twitter, the development team behind the highly anticipated game says that the finishing touches have taken longer than expected due to Coronavirus-related concerns, and so its original October 22 launch will now have to be pushed back to November.
"Building the next generation of Battlefield during a global pandemic has created unforeseen challenges for our development teams," the statement explains. "Given the scale and scope of the game, we had hoped our teams would be back in our studios together as we move towards launch. With the ongoing conditions not allowing that to happen safely, and with all the hard work the teams are doing from home, we feel it is important to take the extra time to deliver on the vision of Battlefield 2042 for our players."
For fans of the franchise, Battlefield 2042 will now launch on November 19 for the PlayStation 4, PlayStation 5, Xbox One, Xbox Series X/S and PC.
An update from the Battlefield team pic.twitter.com/K53VNM2tTz

— Battlefield (@Battlefield) September 15, 2021
Elsewhere in gaming, the latest Star Wars: Hunters trailer has revealed a host of new characters.