'Rolling Stone' Updates '500 Greatest Songs of All Time' With 254 New Entries
Including newer releases from Drake, Megan Thee Stallion, Lil Nas X and more.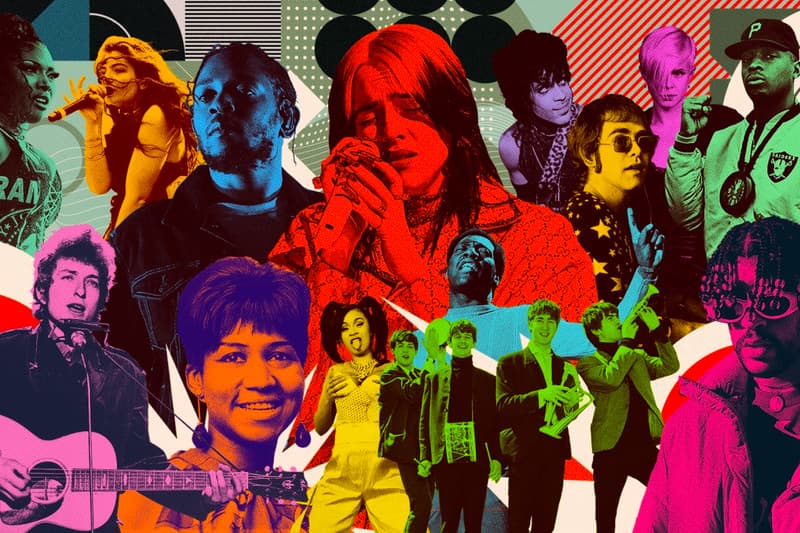 Rolling Stone has unveiled its updated list of the 500 Greatest Songs of All Time.
The newest version of the 17-year-old list features more hip-hop, modern country, indie rock, Latin pop, reggae and R&B tracks and includes a total of 254 new entries. The publication enlisted the help of over 250 artists, musicians, producers, music industry figures, critics and journalists to shape the new list, with each individual sending a ranked list of their top 50 songs. Newer songs include Lil Nas X's viral hit "Old Town Road," Lizzo's "Truth Hurts," Megan Thee Stalion and Beyoncé's "Savage (Remix)," Drake's "Hotline Bling," Childish Gambino's "Redbone" and more.
Take a look at the top 20 entries below and check out the full list on Rolling Stone.
500 Greatest Songs of All Time – Top 20 

20. Robyn – 'Dancing on My Own'
19. John Lennon – 'Imagine'
18. Prince and the Revolution – 'Purple Rain'
17. Queen – 'Bohemian Rhapsody'
16. Beyoncé feat. Jay-Z – 'Crazy in Love'
15. The Beatles – 'I Want to Hold Your Hand'
14. The Kinks – 'Waterloo Sunset'
13. The Rolling Stones – 'Gimme Shelter'
12. Stevie Wonder – 'Superstition'
11. The Beach Boys – 'God Only Knows'
10. Outkast – 'Hey Ya!'
9. Fleetwood Mac – 'Dreams'
8. Missy Elliott – 'Get Ur Freak On'
7. The Beatles – 'Strawberry Fields Forever'
6. Marvin Gaye – 'What's Going On'
5. Nirvana – 'Smells Like Teen Spirit'
4. Bob Dylan – 'Like a Rolling Stone'
3. Sam Cooke – 'A Change Is Gonna Come'
2. Public Enemy – 'Fight the Power'
1. Aretha Franklin – 'Respect'
Elsewhere in music, Mac Miller's Faces mixtape will be available on streaming services for the first time in October.