MTN DEW Launches Into Fall With New Crisp Thrashed Apple Flavor
For a whole new MTN DEW experience.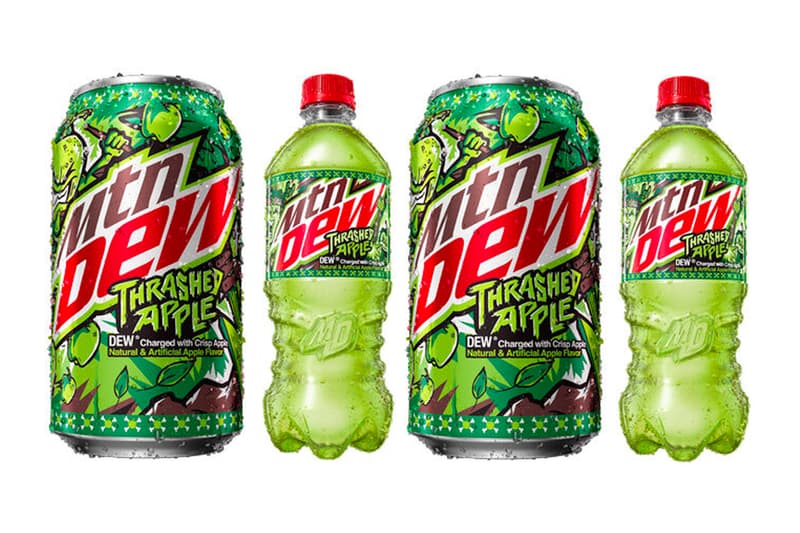 Mountain Dew is getting ready for the fall sweater weather with a new flavor that combines its original bold citrus taste with the classic crisp of apple. The new taste is branded as MTN DEW Thrashed Apple, taking the fruity flavor to the extreme.
The refreshing new flavor will make anyone forget about apple picking and apple pie and is perfect for anyone who is ready to take on a new way of trying apples. MTN DEW has always been one to experiment with bold new flavors. This combination offers the right amount of tart and sweetness that is sure to have fans turning heads.
MTN DEW Thrashed Apple is available exclusively at Koger Family of Companies in-store and online, including at Kroger, Baker's City Market, Dillons, Ralph's Smith's and others. The flavor marks one of Kroger's largest beverage launches in history. The labeling features a heavy metal band of DEW characters such as the rockin' tree jamming on the guitar alongside a rebellious trio of apples on the bass, drums and lead, seemingly reassuring that the flavor with "rock your tastebuds." MTN DEW Thrashed Apple launches on September 13.
In other food and beverage news, Japan's Kourakuen tops ramen noodles with mochi ice cream.