Lil Nas X's 'MONTERO' Leads Apple Music's Pre-Add Chart
His debut studio effort drops September 17.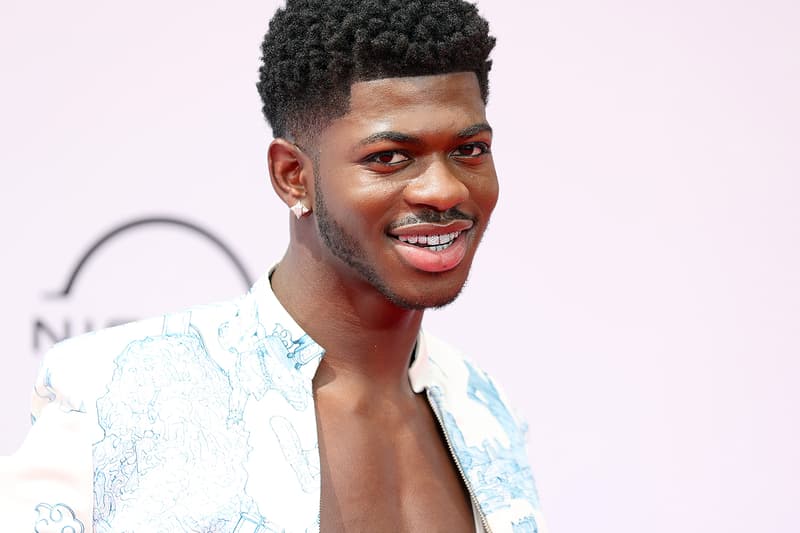 Lil Nas X's upcoming record MONTERO is leading the week's Apple Music Pre-Add chart.
According to reports, the album surpasses titles like ABBA's Voyage, Ed Sheeran's =, J Balvin's Jose, BIG30' King Of Killbranch and more. MONTERO marks Lil Nas X's debut studio effort and his first non-single release since 2019's 7 EP. "creating this album has been therapy for me. i've learned to let go of trying to control people's perception of who i am, what i can do, and where i will be," he wrote on Twitter. "i've realized the only opinion of me that really matters is my own."
The forthcoming record will include 15 tracks and features from Doja Cat, Megan Thee Stallion, Elton John, Miley Cyrus and Jack Harlow. Fans can expect previous singles "Call Me By Your Name," "Industry Baby" and "Sun Goes Down" to join the track list.
Take a look at the top albums on the Apple Music Pre-Adds below. Lil Nas X's MONTERO drops September 17.
Top Albums, Apple Music Pre-Adds – August 27th through September 2nd

Lil Nas X, Montero – +2
ABBA, Voyage – NEW
Kacey Musgraves, star-crossed – -1
Ed Sheeran, = – -3
BIG30, King Of Killbranch – NEW
Jhay Cortez, Timelezz – NEW
Creepy Nuts, Case – +11
J Balvin, Jose – NEW
Elton John, The Lockdown Sessions – NEW
Imagine Dragons, Mercury – Act 1 – +4
Iron Maiden, Senjutsu – -2
Zac Brown Band, The Comeback – NEW
Ann Marie, Hate Love – NEW
Lady Gaga, Dawn Of Chromatica – NEW
Sevyn Streeter, Drunken Wordz Sober Thoughtz – NEW
Coldplay, Music of the Spheres – -3
Whitechapel, Kin – NEW
Ufo361, Destroy All Copies – NEW
LANY, gg bb xx
Sam Smith, SZA, Benj Pasek & Justin Paul, Ben Platt, Dear Evan Hansen (Original Motion Picture Soundtrack) – NEW
Various Artists, Metallica, The Metallica Blacklist
Tony Bennett, Lady Gaga, Love For Sale – NEW
Shy Glizzy, Glizzy Gang, Don't Feed The Sharks – -8
Cody Jinks, Mercy – NEW
Yebba, Dawn – NEW
Elsewhere in music, Mike Dean touched on working on DONDA in a new Apple Music interview.