LEGO Introduces a Fender Stratocaster Guitar Set
Complete with an amplifier, foot pedal, and foldable display stand.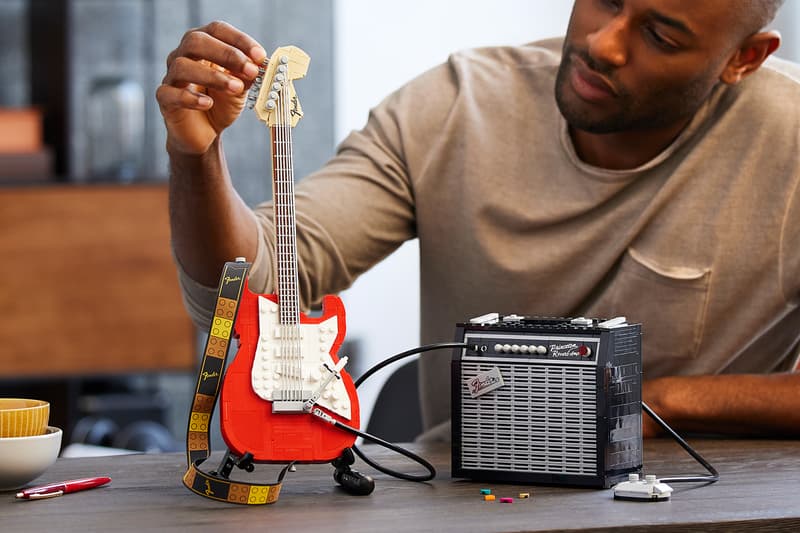 1 of 13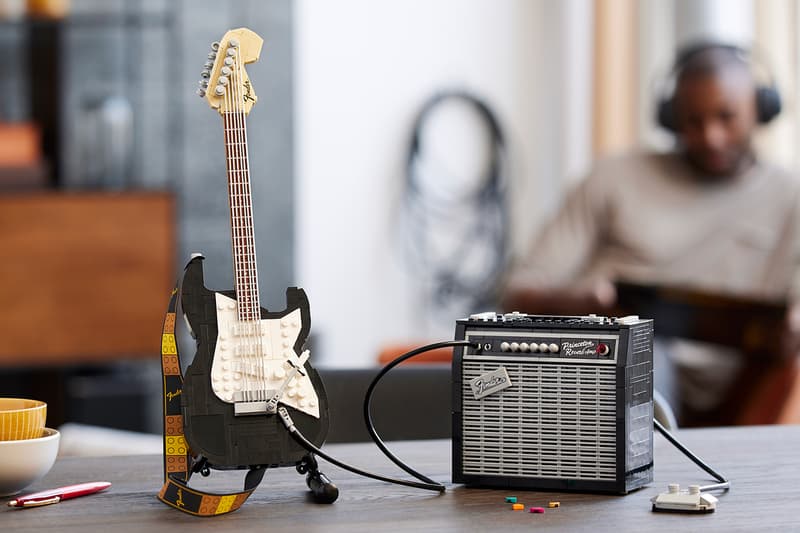 2 of 13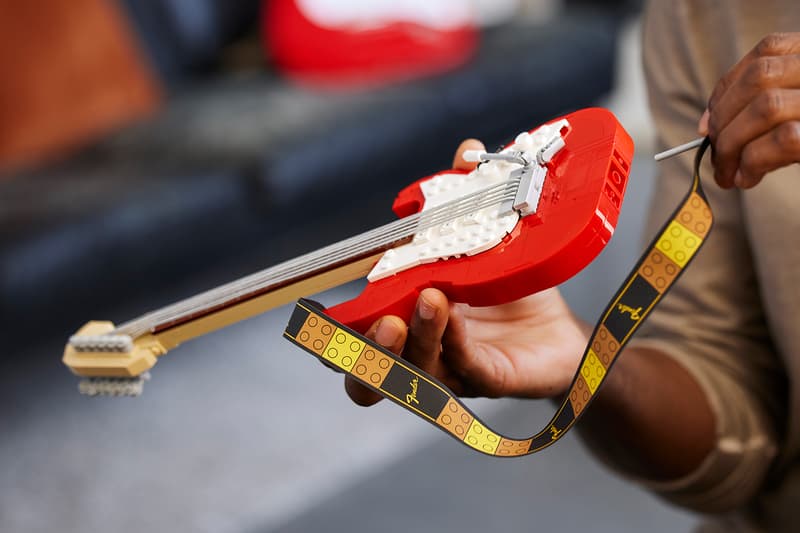 3 of 13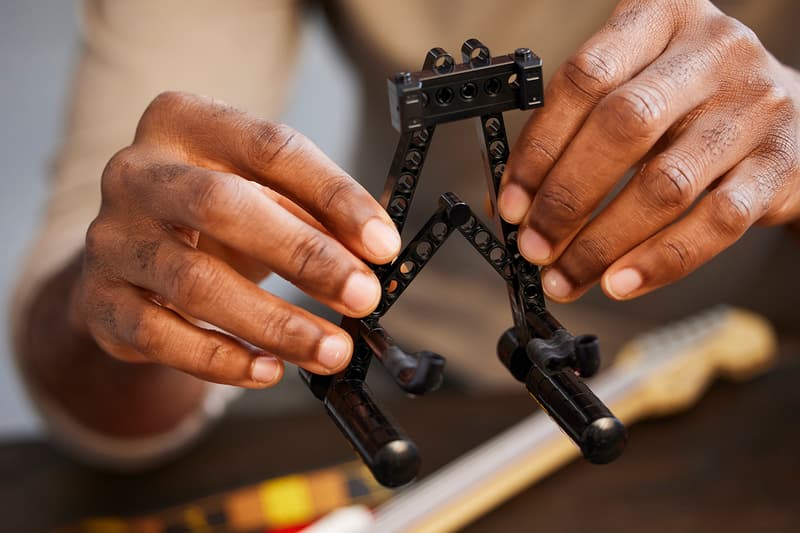 4 of 13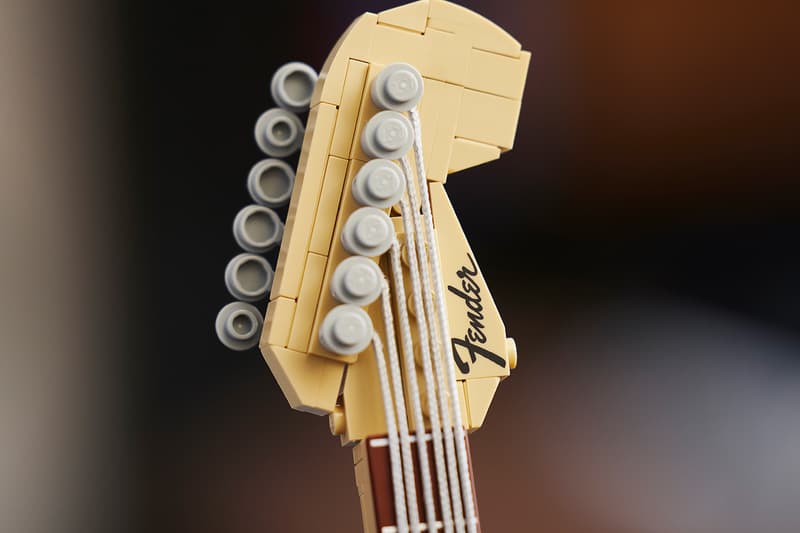 5 of 13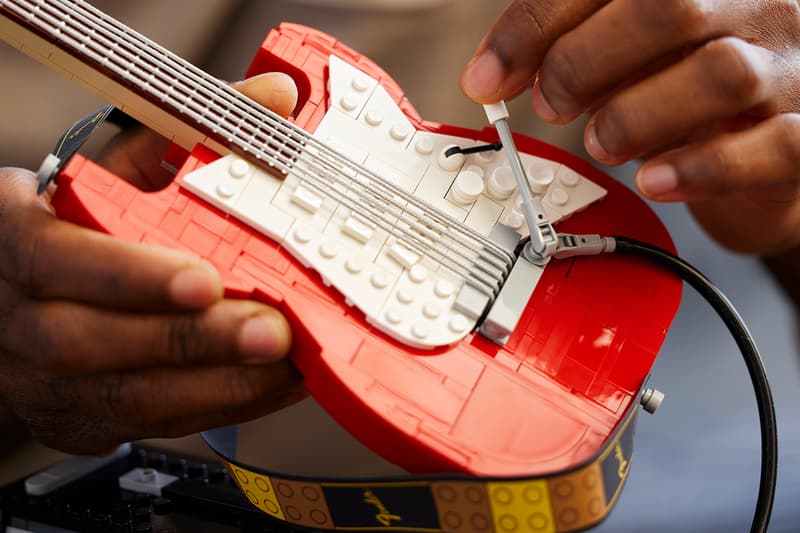 6 of 13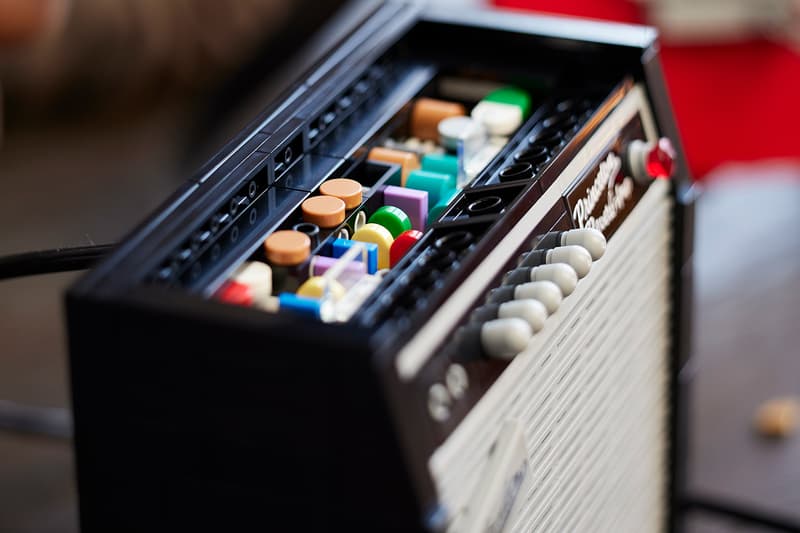 7 of 13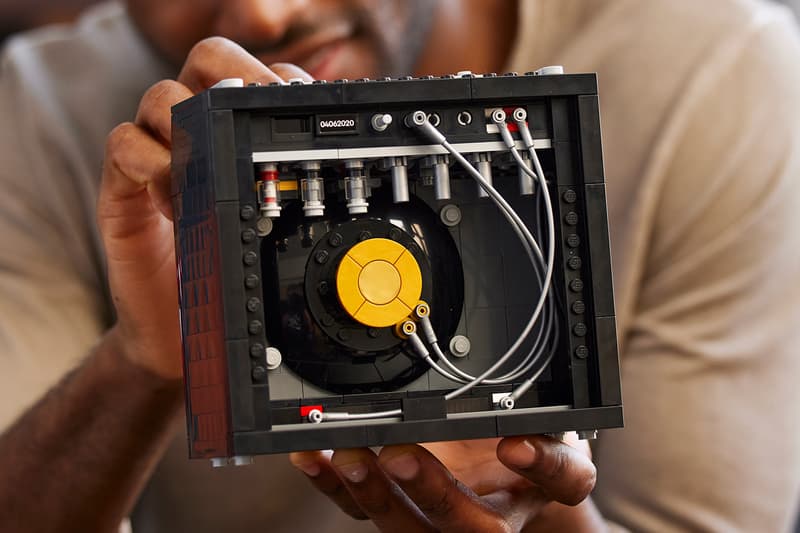 8 of 13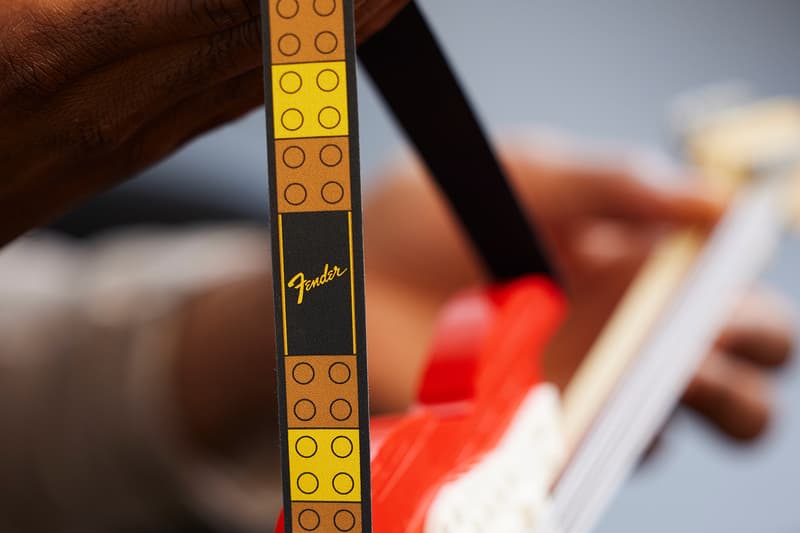 9 of 13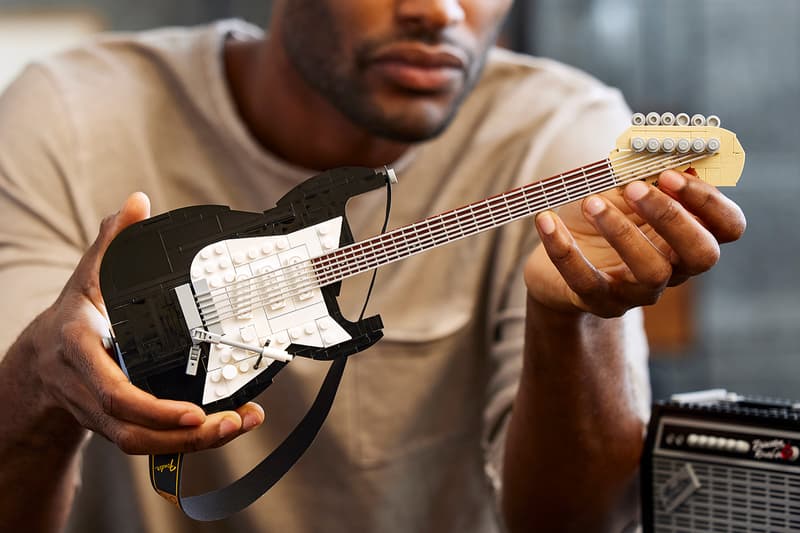 10 of 13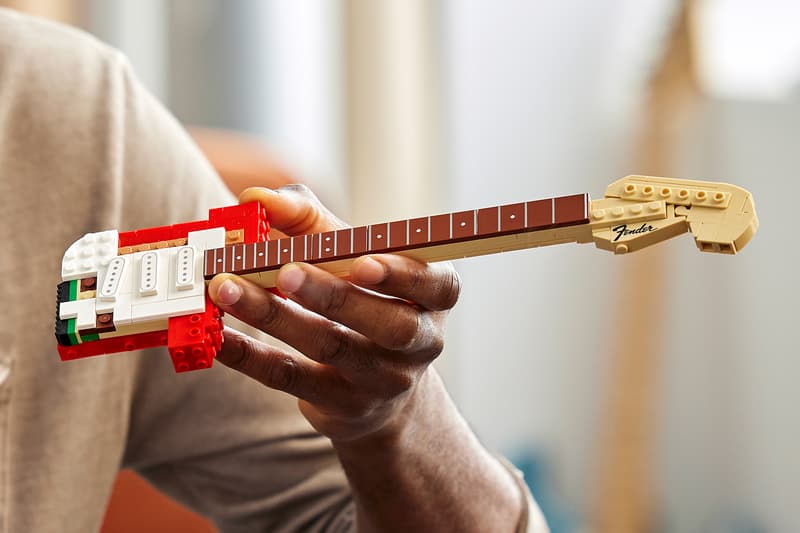 11 of 13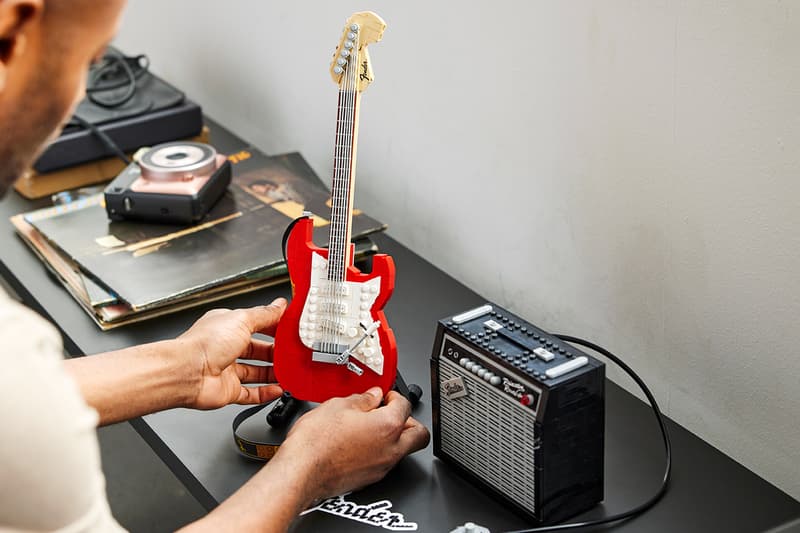 12 of 13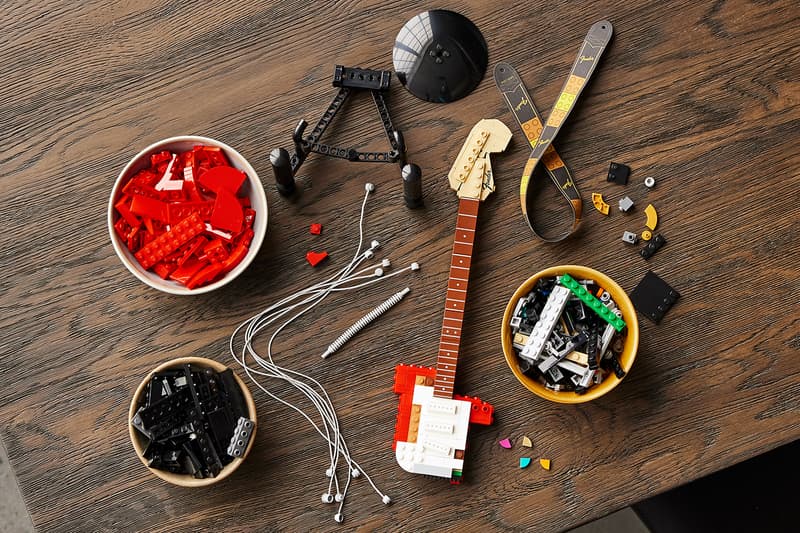 13 of 13
LEGO is producing an all-new Fender Stratocaster set conceptualized by Slovakian fan designer Tomáš Letenay. Tomáš submitted the design to the LEGO Ideas Music to Our Ears competition, and the review panel loved the creation so much that they decided to commission it.
"I used to play electric guitar when I was a teenager and I always dreamed of owning a Fender Stratocaster – but I could never afford it. The competition on LEGO Ideas gave me the chance to create it in LEGO bricks. The Stratocaster was my gateway into music and I love seeing my LEGO design with the stand. I am hoping that other guitar fans get as much joy out of building it as I have," Tomáš commented.
The classic Fender Stratocaster guitar is a versatile industry staple, famously played by legends such as Jimi Hendrix and Rory Gallagher as well as emerging artists alike. The iconic instrument and accompanying setup has now been meticulously reimagined in red and black using 1,074 lego bricks.
The guitar measures 36 cm high and 11 cm wide featuring intricate details such as six strings, poseable tuning pegs and a pivotable Tremolo arm. Accessories include a foot pedal, amp, and folding display stand. The amplifier's back and top covers are removable to show the inner wiring and motherboard.
"The Fender Stratocaster was designed to help artists unlock their creativity, and decades later, the model continues to pioneer the future of guitar playing with its distinct sound and undeniable impact on popular music," said Richard Bussey, VP, Accessories, Lifestyle and Licensing. "As the Stratocaster has developed a cult following through the years, so has the LEGO Group. Bringing these two brands together marks an iconic musical moment for a passionate group of guitar and LEGO brick lovers."
The LEGO Ideas Fender Stratocaster set will be available for $99 USD from October 1 on LEGO's website and at physical stores.
For more LEGO creations, LEGO celebrates FC Barcelona with new Camp Nou Stadium set.