Lil Nas X Releases 'Montero' Tracklist Including Doja Cat, Megan Thee Stallion and More
Releasing September 17.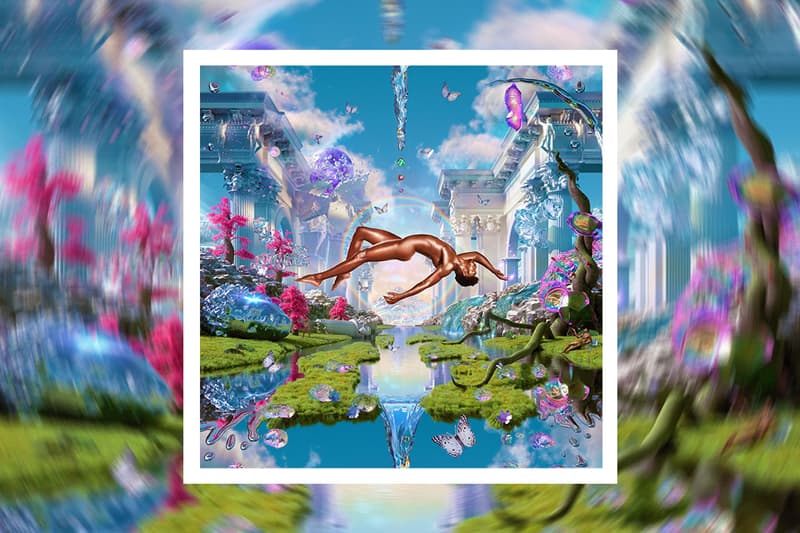 Ahead of the release of his debut studio album, Montero, Lil Nas X has unveiled the album's star-studded tracklist. The album features Doja Cat, Megan Thee Stallion, Elton John, Miley Cyrus and Jack Harlow.
Montero will make its debut on September 17 and includes 15 songs. Yesterday, Lil Nas X unveiled the cover art for the album, which took its inspiration from "Genesis II" by artist John Stephens. For the album cover, Lil Nas X took the ethos of Stephens' artwork and transformed it to fit his personal narrative of growth and self-acceptance. The cover showcases Lil Nas X floating while surrounded by a double rainbow halo, an ode to Michaelangelo's "The Creation of David," and more.
Thus far, Lil Nas X has already released two songs from the album which include "Montero (Call Me By Your Name)" and "Industry Baby," which features Jack Harlow and was produced by Kanye West.
Check out the complete tracklist for Montero:
01 – Montero (Call Me By Your Name)
02 – Dead Right Now
03 – Industry Baby ft. Jack Harlow
04 – That's What I Want
05 – The Art of Realization
06 – Scoop ft. Doja Cat
07 – One of Me ft. Elton John
08 – Lost in the Citadel
09 – Dolla Sign Slime ft. Megan Thee Stallion
10 – Tales of Dominica
11 – Sun Goes Down
12 – Void
13 – Don't Want It
14 – Life After Salem
15 – Am I Dreaming ft. Miley Cyrus
In related news, Lil Nas X meets with Tony Hawk in response to "nah he tweakin'" meme.