Timothée Chalamet Teases "Huge" Zendaya Role in Potential 'Dune' Sequel
The sequel has yet to be greenlit.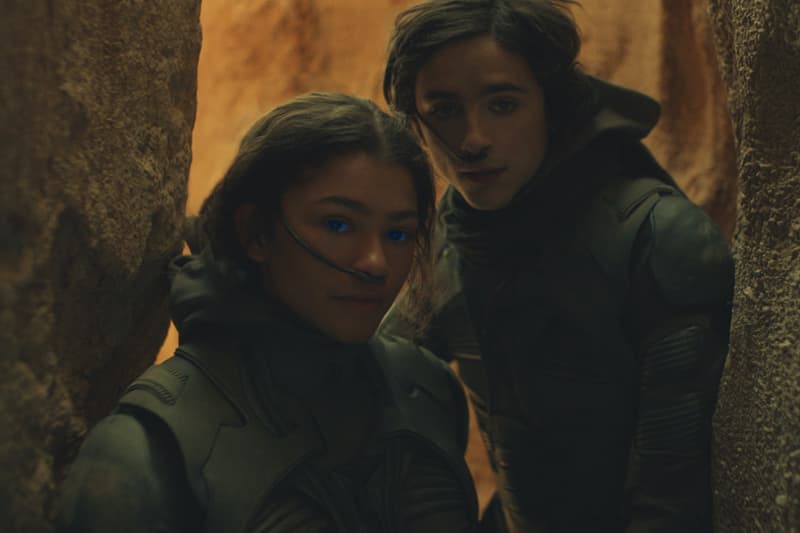 Ahead of the release of his upcoming film Dune, Timothée Chalamet shared additional details regarding his co-star Zendaya's role in the proposed sequel.
The film boasts a high-profile ensemble cast that includes Josh Brolin, Jason Momoa, Oscar Isaac and Rebecca Ferguson. In a recent Deadline interview, Chalamet revealed that he feels as if his character, protagonist Paul Atreides, has become a part of his "flesh." He also admitted that he set up a Google alert to track news about the project since hearing that director Denis Villeneuve was helming the project. Chalamet spoke about Zendaya's character in the plot sharing, "Chani will play a huge role in the next film. I don't know if there's a script yet, but just based on the book, along with Lady Jessica [Rebecca Ferguson], they have a lot to do together, let's put it like that."
Though he does not divulge too many details, Chalamet does compliment his co-star, "Zendaya was incredible in this movie; the moment she pulls the mask down, it felt properly showstopping and powerful. I was hiding behind the camera, counting my lucky stars, because I was there in month two of the shoot, and there was a total powerhouse just coming in for the first time."
Villeneuve has split the book in half with the hope of getting a green light for the second film soon. Dune arrives in theaters on October 14 after its Venice International Film Festival debut on September 3.
In case you missed it, you can now experience space abroad the ISS through virtual reality.