Kanye Reportedly Tried Moving Actual Childhood Home to Soldier Field for 'DONDA' Event
Ambitious 'Ye.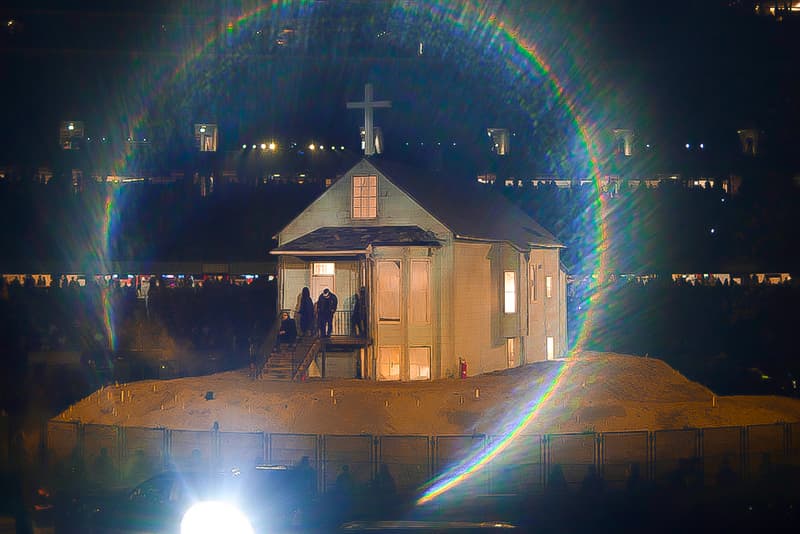 For his third and final DONDA listening event at Chicago's Soldier Field, Kanye West had a recreation of his childhood home at the center of the performance which saw all 27 tracks from his tenth studio played for an enthusiastic crowd.
But according to reports, 'Ye originally planned to move his actual childhood home into Soldier Field. Kanye only had the recreation made after the city of Chicago denied his application to have his former residence moved into the stadium.
In a statement, a representative for the Chicago Department of Buildings noted that the request was denied as moving a home within the city is a "very technical" endeavor requiring multiple permits. "The request to move the house at 7815 S. South Shore Dr. was denied last week because no permit application had been received to excavate and move the vacant property which is also in Demolition Court."
In case you missed it, endless denim Leather Jeans worn by Kanye West are available now.