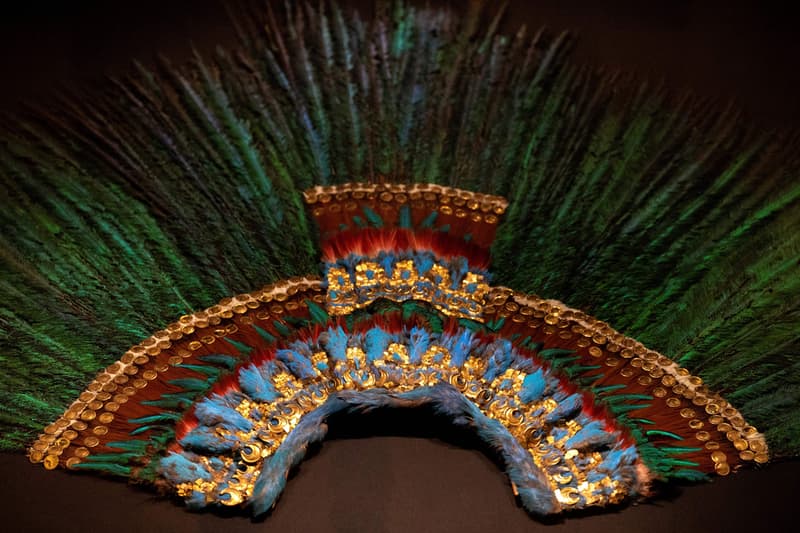 1 of 3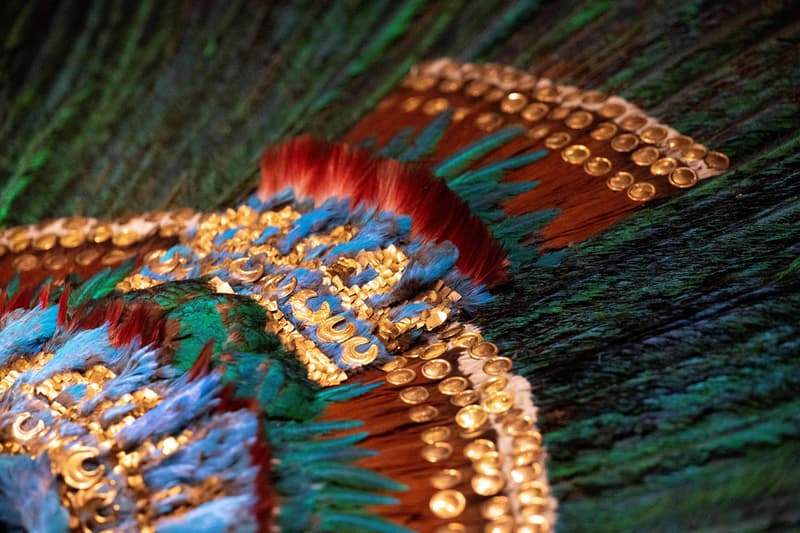 2 of 3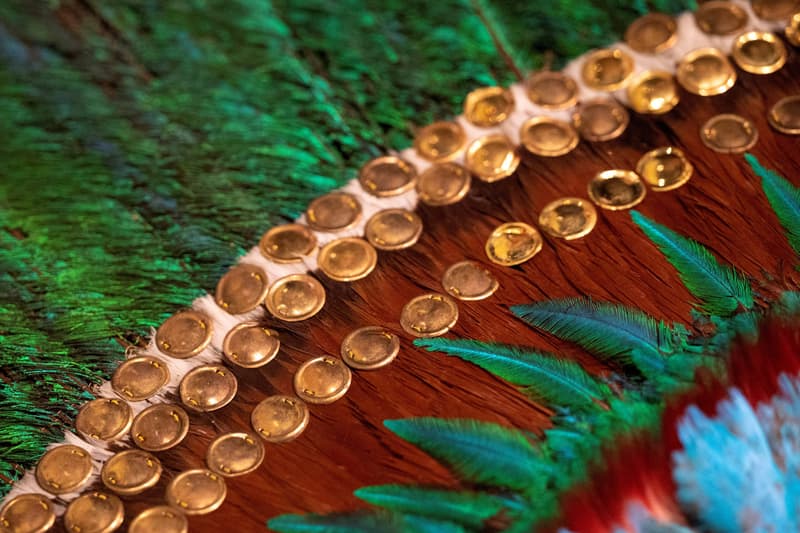 3 of 3
Mexico Continues to Request Its Ancient Aztec Headress From Austria
A relic believed to have been worn by Aztec Emperor Montezuma II.
---
This year marks the 500th Anniversary of the Spanish conquest of the Aztec Empire in 1521. In remembrance of the event, Mexico has made multiple requests to retrieve a priceless Aztec headdress from Austria's Museum of Ethnology (Weltmuseum Wien), but to no avail. According to the German news site, dpa, the State Secretariat for Culture in Vienna denied the request stating of "the considerable risk of possible damage during transport."
The elaborate feather headdress is believed by Mexican scholars to have been worn by the Aztec Emperor Montezuma II in 1519 — the year the Spanish first made contact with the native people. However, according to Weltmuseum Wien, the "Feather Crown Moctezumas" was not worn by the emperor, but rather by a priest.
How the ancient relic made its way thousands of miles to mainland Europe is still unclear, but Blanca Barragán Moctezuma, a descendant of Montezuma II, plans to file a lawsuit against Austria to take back a valuable piece of her nation's history. A repatriation effort that dates back decades, as Mexico has been insisting on bringing back the feathered headdress since 1991. Having become a major tourist attraction for the museum, Mexican President, Andres Manuel Lopez Obrador, claimed that Austria has wrongfully reappropriated the relic for their own gains. No solution has been made to resolve the matter.
Also in the news, Dutch robbers attempted to steal a Monet painting and dropped it on the way out.