De La Soul Speaks on the Return of Their Catalog To Streaming Services
A triumphant announcement after decades of legal battles.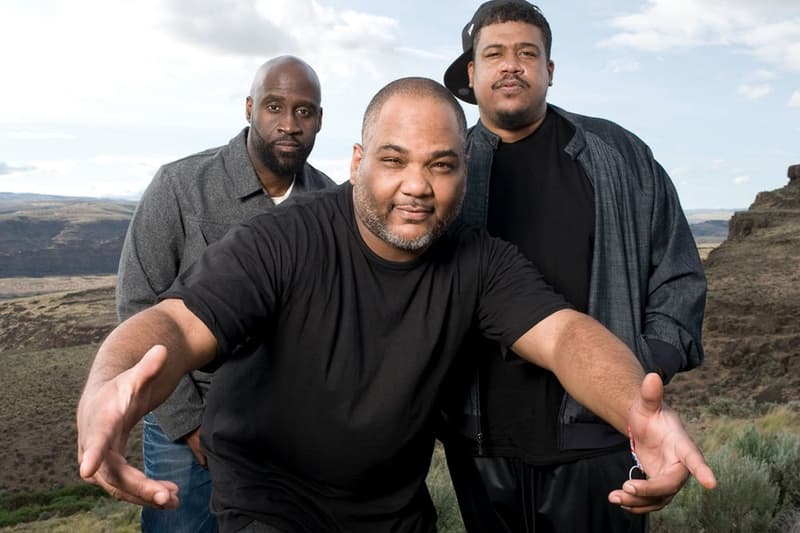 It is a good day for De La Soul fans as the group announced earlier today that their entire catalog will soon be available to stream on platforms everywhere.
The announcement follows Reservoir Music's recent $100 million USD acquisition deal of the De La Soul's original label, Tommy Boy Records. The group's iconic discography is set to be available this year. In an Instagram live, Trugoy the Dove said, "We have come to a deal between ourselves and Reservoir to release our music in 2021 — our catalog will be released this year, we are working diligently with the good folks at Reservoir, and we sat down with them and got it done pretty quickly actually. Our music will be released in 2021 on all streaming platforms…we're trying to get the whole catalog out there. It'll take a minute…little minute… November."
While the announcement got fans tuning into the livestream, those who joined in were also given a pleasant surprise when Jolicoeur tried to get the other members of De La Soul to join the livestream. Vincent "Maseo" Mason was in Florida and Kevin "Posdnuos" Mercer was about to step on stage at London's O2 Arena with Gorillaz. Maseo appeared way after the scheduled time, keeping fans on their toes on whether or not they would see a full reunion.
There is currently no specific date as to when the catalog will be available for streaming, but it appears that De La Soul is pushing for November of this year. Check out the conversation below.
View this post on Instagram
In other music news, Billie Eilish recently performed "Happier Than Ever" on Fallon.