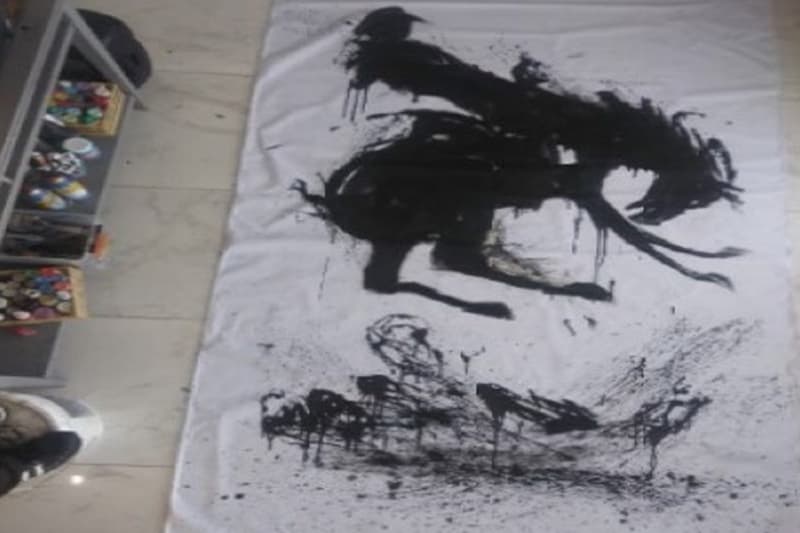 A California Man Pleads Guilty To Selling Forged Artwork by Barkley Hendricks and Richard Hambleton
Profiting over a million dollars in the process.
---
A California man named Jason Harrington has pleaded guilty on charges of selling fake paintings from Barkley Hendricks and Richard Hambleton. The 38-year old Escondido resident admitted to have sold forged paintings of Hambleton's Shadowman to over a dozen galleries between the last three years. One of which auctioned for over $500,000 USD in 2018 and another for nearly $400,000 USD in 2019.
The U.S. Attorney's Office released a statement detailing on how Harrington lied to buyers about the works by providing a forged letter that was supposed to imitate the previous owner of the artwork. Harrington had many schemes for each attempt, such as telling a gallery that he inherited a Hendricks painting from his uncle, to going as far as setting up a call with a potential buyer and someone who was pretending to be a past buyer.
The FBI had a clear message: "Fraudulent and forged artwork degrades the integrity and trust within the art community and today's guilty plea should send a clear message – the FBI will aggressively pursue those who use fraud schemes to make a living, regardless of the type of instrument used to commit the fraud."
As part of the settlement, Harrington will pay $1.1m USD and could face up to 20 years of prison when he appears for his verdict on October 22.
Also happening in the art world, Christie's and Destinee Ross-Sutton team up again for the second iteration of "Say it Loud: Visionaries of Self."