Margot Robbie Joins Tom Hanks on Wes Anderson's Next Film
Alongside Anderson regulars Adrien Brody, Bill Murray and Tilda Swinton.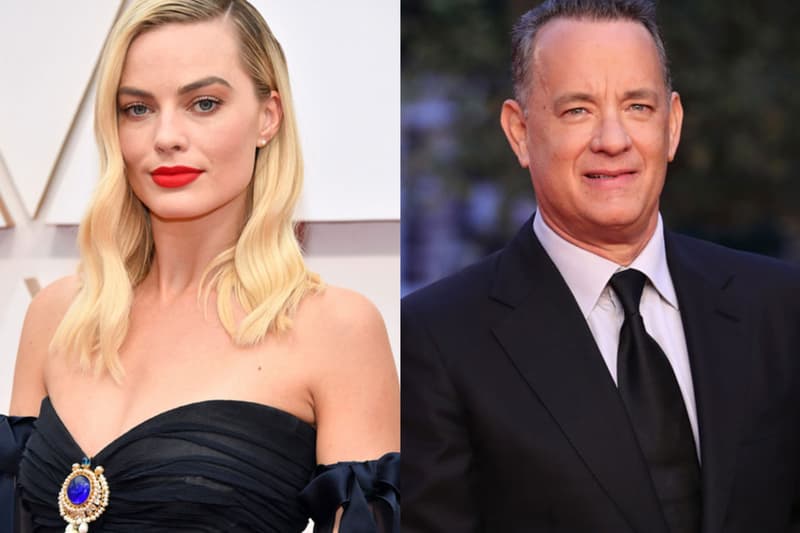 Margot Robbie has joined Tom Hanks on the call sheet for Wes Anderson's next film, scheduled to begin production in Spain later this month, in a reportedly supporting role, according to The Hollywood Reporter.
Few details are currently available surrounding the project, though it is known that the cast also includes Anderson regulars Adrien Brody, Bill Murray and Tilda Swinton.
Robbie is fresh off reprising her role as Harley Quinn in James Gunn's The Suicide Squad, which premiered last week and debuted with only $26.5 million USD in the box office, despite receiving a rare 100 percent opening score by over 45 critics on Rotten Tomatoes. (Regardless, Robbie's "pretty awesome action sequence" in the middle of the film is definitely worth the watch.)
Elsewhere, Robbie recently wrapped production on an untitled David O. Russell feature, and she is currently filming Babylon, Damien Chazelle's tribute to old Hollywood, alongside her Once Upon a Time in Hollywood co-star Brad Pitt.
Next on her radar, Robbie will star in Barbie, Oscar-nominated filmmaker Greta Gerwing's big-screen rendition of the iconic Mattel doll's story. In addition to her lead role, Robbie is also producing the film under her LuckyChap Entertainment company.
In other news, Quentin Tarantino promised his mother she would not receive a "penny" after she squashed his childhood screenwriting dreams.