Crafty Counter Develops New Plant-Based Boiled Eggs
Boasting a shelf life of 90 to 120 days.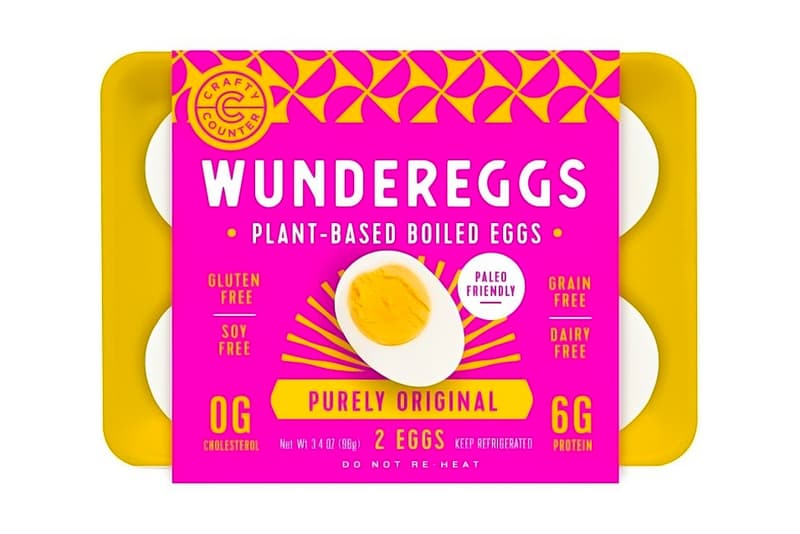 Known for its healthy plant-based Wunder Nuggets, Crafty Counter is working on launching its new product called Wundereggs which has been billed as the first plant-based ready-to-eat (RTE) boiled eggs, as per FoodNavigator-USA.
New plant-based alternatives have been on the rise lately ranging from Finless Foods' tuna to Nathan's Famous hot dogs. On the side of eggs, Japanese mayonnaise brand Kewpie recently released a scrambled egg variation made from soybeans.
Most plant-based egg products already on the market are in scrambled form, while the Wundereggs will be sold in packs of two boiled eggs. These eggs are gluten-free, soy-free, grain-free and dairy-free as the egg whites are made up of nuts and agar, while the yolk is formed with nuts, turmeric and black salt. Using high-pressure processing (HPP), the eggs boast a shelf life of 90 to 120 days.
Crafty Counter looks to release its Wundereggs by the end of this year or early next year. For more information on its healthy alternatives, head over to the Crafty Counter website.
In case you missed it, Impossible Foods is releasing plant-based chicken nuggets.