Impossible Foods is Releasing Plant-Based Chicken Nuggets
Coming this fall.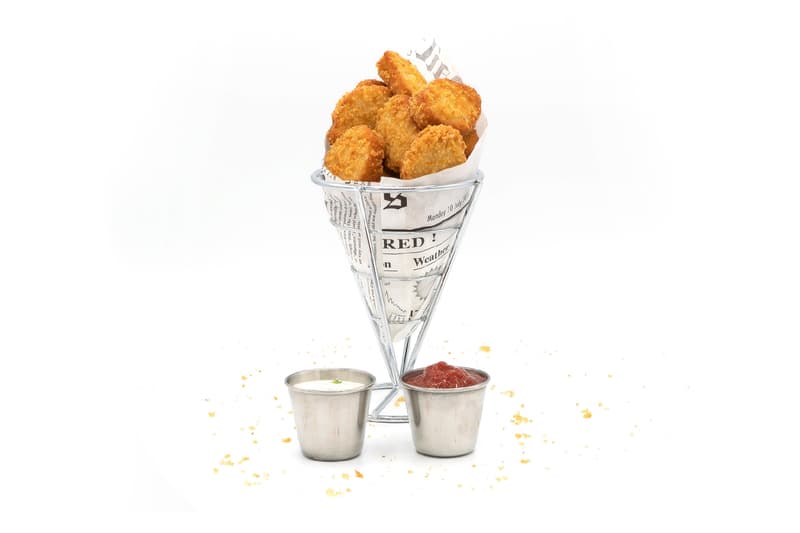 Earlier this month, Popeyes announced it's officially launching chicken nuggets after a nine-year hiatus, and Beyond Meat announced the release of its meatless chicken tenders. Impossible Foods now plans to debut its plant-based chicken nuggets this fall, launching first in restaurants before heading to supermarkets and schools. Could another chicken war be brewing?
Impossible Foods has started a movement of faux meats, with its products finding their way from Starbucks breakfast sandwiches to David Chang's burger at Momofuku Nishi, as well as 20,000 supermarkets in five international markets. The company is now planning to IPO with a projected valuation of as much as $10 billion USD.
Although Impossible Foods is a pioneer of imitation meats, it's late to the game for plant-based chicken nuggets. What sets the Impossible nugget apart from its other meats is the omission of the ingredient heme, which is used to replicate the bite of fatty meats, and is currently banned in Europe and China due to being genetically modified. The Impossible nuggets use soy protein and sunflower oil to replicate the texture.
In other food and beverage-related news, Budweiser launches limited edition Notorious B.I.G. tall boy cans.