Kewpie Releases Plant-Based Scrambled Eggs
Made from soy.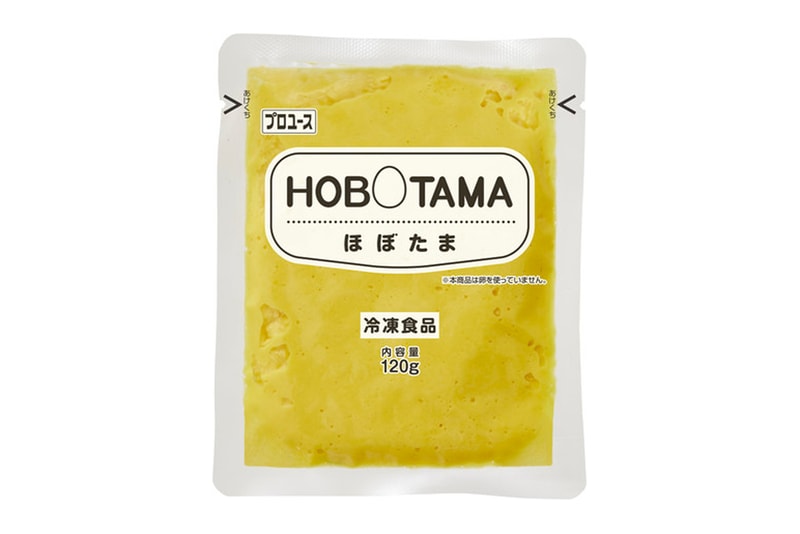 Kewpie, best known for its beloved line of Japanese mayonnaise recently unveiled their next novel concoction. The new package contains a plant-based scrambled egg substitute that aims to increase the added value of menu items.
"HOBOTAMA" short for "hobo" and "tamago", translates to "almost eggs" in Japanese, and is made from soybeans. With mild and mellow taste, vibrant color, and half-ripe fluffy texture, HOBOTAMA seeks to emulate the feeling of a chef's touch. The product is intended to be used on sandwiches and a wide range of breakfast items.
The company has a mission to contribute to the world's food and health with "deliciousness, kindness, and uniqueness." With this product, it aims to help address "diversified diets, environmental concerns, and healthy nutrition for children in the form of delicious meals."
HOBOTAMA is scheduled to release end of this month on 30 June 2021 in Japan with the price to be released in the coming weeks. Head over to Kewpie's website for recipes and more.
【話題のニュース】

国内初!
卵アレルギーでも食べられる
「代替卵」登場#テレ朝news #キユーピー #HOBOTAMA #アレルギー #代替食 pic.twitter.com/HGUioaZejW

— テレ朝news (@tv_asahi_news) June 10, 2021
For more food news out of Japan take a look at the Pikachu and McDonald's Japan new "Sweets Trio Fruits-Chu" summer dessert menu.