Pikachu and Mcdonald's Japan Introduce New "Sweets Trio Fruits-Chu" Summer Dessert Menu
Featuring peach, apple, and banana.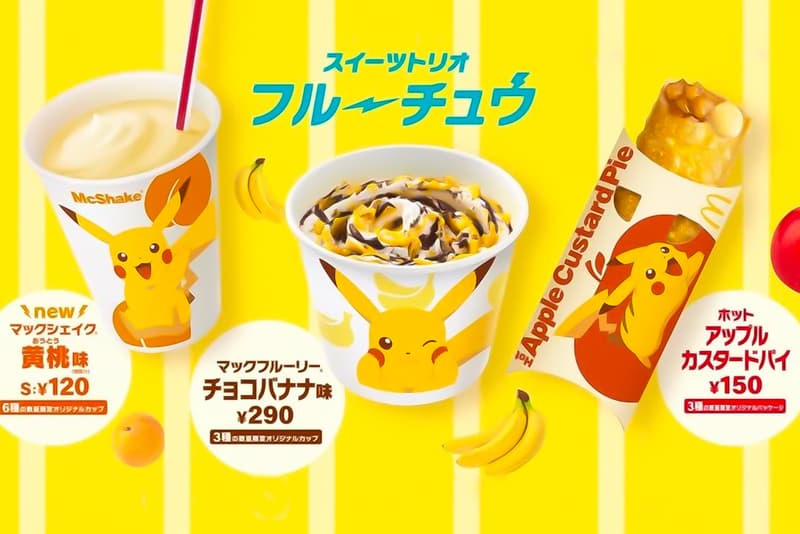 McDonald's Japan has just teamed up with Nintendo's Pokémon franchise for a trio of sweet summer treats.
Called the "Sweets Trio Fruits-Chu," the menu incorporates the fruits peach, banana, and apple in the form of the "McShake Yellow Peach," "McFleury Chocolate Banana Flavor," and "Hot Apple Custard Pie." Each item contains multiple versions of packaging where the lovable Pikachu makes its appearance with different facial expressions and colors.
The range of fast food desserts will be made available on June 11 and will be priced from ¥120 – ¥290 JPY (approximately $1.15 – $2.60 USD). Released alongside the new menu was a cute commercial featuring three dancing Pikchus debuting each of the items. Those in Japan can head over the designated website for more info.
In other food news, the BTS McDonald's McNugget shaped like Among Us' Crewmate sold for $99,997 USD.