Add Smokey Flavor With Kewpie's New Smoked Mayonnaise
The superior Japanese mayo gets even better.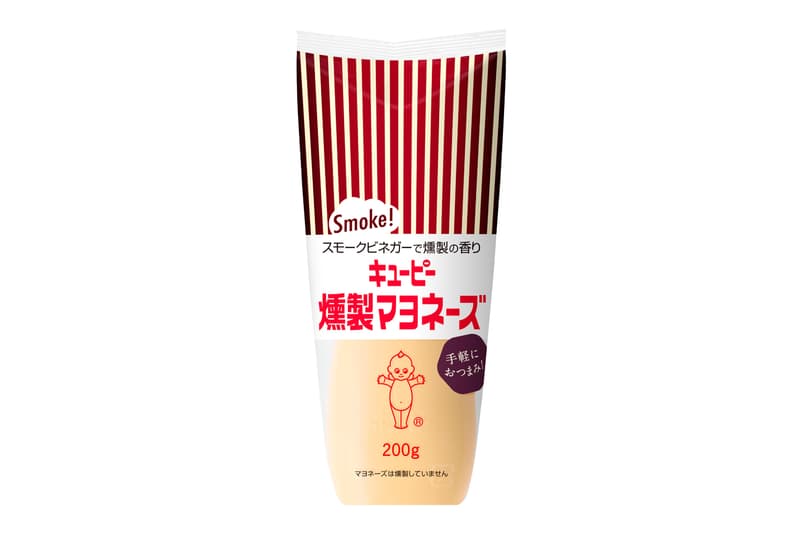 Beloved by chefs and home cooks, Kewpie mayonnaise is known for being smoother and having a richer flavor than standard mayo. The Japanese condiment is only made with egg yolks and rice or apple vinegar with no added salt or sugar, unlike its American counterparts.
Looking to make a good thing even better, Kewpie has developed a variation on its mayo that delivers distinct smokey flavor. Kewpie's 燻製マヨネーズ (kunsei mayonezu), literally translated as "Smoked Mayonnaise," features what it calls "smokeless smoke" flavors that serve to enhance sides dishes traditionally enjoyed alongside alcoholic beverages.
The secret to the new mayo variation is smoked vinegar. Striving to utilize only natural flavors and aromas, Kewpie developed a way to trap the scent of smoke into its special vinegar. Additionally, it is interesting to note that the Smoked Mayonnaise will be sold in 200 g plastic squeeze bottles that are crafted of a special type of plastic that prevents oxygen from getting in to ensure the smokey flavor stays in.
Priced at ¥220 JPY (approximately $2 USD), Kewpie Smoked Mayonnaise will be available in supermarkets, grocery stores and other retail locations in Japan February 10 with stateside imports expected to follow. Head over to Kewpie's website to check out recipes centered around the Smoked Mayonnaise.
For more food and beverage news, KFC's Creamy Croquette Sandwich oozes with each bite.