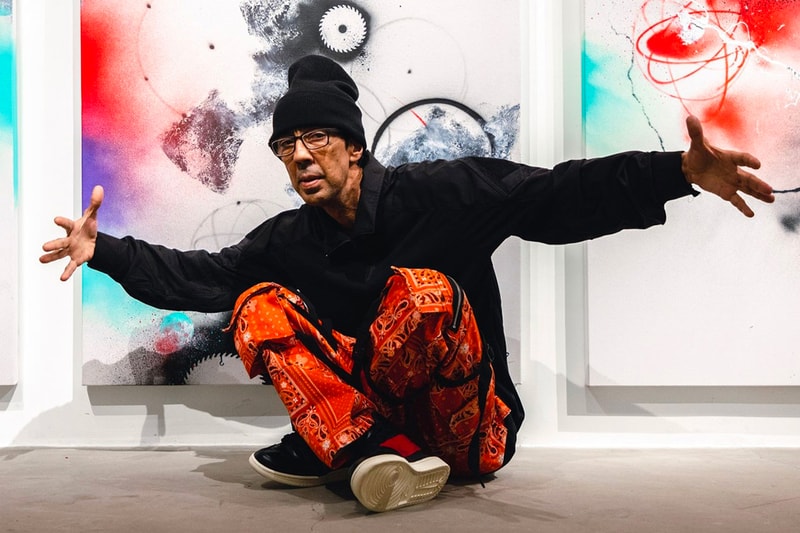 Futura Has Filed a Lawsuit Against The North Face for Copyright Infringement
Citing similarities between his signature atom motif and The North Face's "FUTURELIGHT" branding.
---
Yesterday, Futura filed a lawsuit against The North Face on the grounds of copyright infringement. In the lawsuit, the artist's legal team alleges that the brand co-opted his "stylized depiction of an atom" for use in a logo for a 2019 collection of waterproof outerwear called "FUTURELIGHT." As a result, Futura has petitioned the California Central District Court to call for unspecified damages and for The North Face to immediately recall and remove all "FUTURELIGHT" products.
The lawsuit establishes the history of the atom symbol as a recurring motif throughout Futura's artistic work and its associations various associations with Futura's commercial products, including apparel, for which he has used the atom design as a logo of sorts. His lawyers also lay out several instances of Futura's past collaborations with brands who paid to reference the artist's persona and visuals, including projects with Nike, Uniqlo, COMME des GARÇONS and even The North Face, itself.
As well as establishing the similarities between the Futura atom motif and The North Face logo, the lawsuit points to the collection's name, "FUTURELIGHT," as a deliberate attempt to "[invoke] Plaintiff in order to suggest an association with him." The lawsuit also states that the brand failed to seek authorization from Futura and failed to inform him about the use of the atom motif before using the logo in a $20 million USD advertising campaign.
The North Face has not yet responded to the filing.