China Reveals Plans to Build the World's First "Clean" Nuclear Reactor
Using thorium to remove the need for toxic waste water.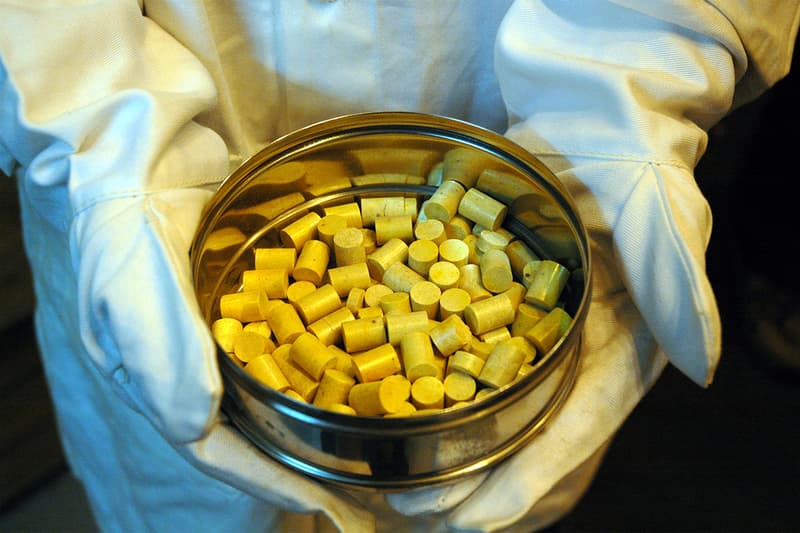 China is reportedly developing the world's first "clean" nuclear reactor using liquid thorium and molten salt.
According to LiveScience, the innovation is much superior to traditional uranium reactors for a whole myriad of reasons. For a start, uranium reactors produce waste that can stay dangerously radioactive for up to 10,000 years. It also creates plutonium-239 as a byproduct, an isotope that can then be used in creating nuclear weapons. Leaks can be catastrophic — like the one in Chernobyl — and those reactors also used a massive amount of water.
On the other side of the spectrum, China's clean reactor taps into liquid thorium, which itself has a significantly shorter half-life of 500 years. The elements used in this kind of reactor will mainly dissolve into fluoride salts, while the uranium-233 byproduct can also be recycled through further processing. Cooling molten salt can seal any leaks in case of an accident, and not needing copious amounts of water also means you can build these reactors out in barren locations where damage to humans from potential leaks are kept to a minimum.
"Small-scale reactors have significant advantages in terms of efficiency, flexibility and economy," wrote Yan Rui, a physics professor at the Shanghai Institute of Applied Physics in a recent paper. "They can play a key role in the future transition to clean energy. It is expected that small-scale reactors will be widely deployed in the next few years."
Bringing the energy plans into line with the country's "Belt and Road" initiative — which sees China investing in the infrastructure of 70 different countries to pave the way for better trading — the Asian giant intends to build another 30 of these thorium reactors across neighboring countries as well as its own western plains. Construction of a full-scale reactor will arrive as early as 2030.
Elsewhere in tech, Jeff Bezos is offering to pay billions for NASA's second lunar lander contract.