Jeff Bezos Offers To Pay Billions for NASA's Second Lunar Lander Contract
The first Human Landing System contract was given to Elon Musk's SpaceX.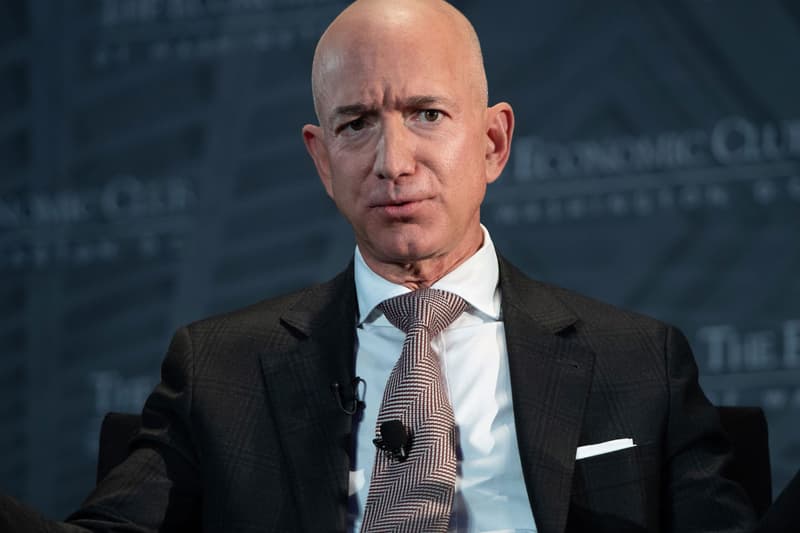 Blue Origin founder Jeff Bezos offered to cover more than $2 billion USD in costs if NASA provides his commercial spaceflight company with the second Human Landing System contract, in an open letter to NASA Administrator Bill Nelson on Monday.
"We stand ready to help NASA moderate its technical risks and solve its budgetary constraints and put the Artemis Program back on a more competitive, credible, and sustainable path," Bezos wrote in the letter.
Per his proposal, Bezos said that Blue Origin will waive up to $2 billion USD in costs during the current fiscal year as well as the following two. "This offer is not a deferral, but is an outright and permanent waiver of those payments," he wrote. "This offer provides time for government appropriation actions to catch up."
At its own expense, Blue Origin would facilitate "a pathfinder mission to low-Earth orbit of the lunar descent element to further retire development and schedule risks," in addition to an uncrewed lunar landing demonstration as part of a baseline development plan.
Blue Origin's open letter marks the latest bid for a second HLS contract from NASA. Though the space agency had originally planned to grant two, NASA in April announced it would grant only one HLS award to SpaceX due to budget constraints. In Monday's letter, Bezos reiterated his company's complaints that, unlike SpaceX, Blue Origin was not provided a chance to change their bid during the HLS competition.
"That was a mistake, it was unusual, and it was a missed opportunity," he said. "NASA veered from its original dual-source acquisition strategy due to perceived near-term budgetary issues, and this offer removes that obstacle."
Bezos' letter comes after Blue Origin's first crewed flight to space last Tuesday. Despite having traveled more than 50 miles above Earth's surface, FAA guidelines confirmed that Bezos is not considered an astronaut.